Apple Fitness+ adds workouts for pregnant women and the elderly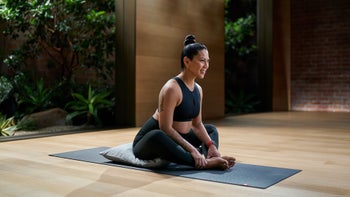 Apple
launched its fitness-focused subscription service last December and the company has been improving Fitness+ ever since. In February,
Apple added AirPlay 2 support
to the dedicated Fitness+ app, adding the ability to stream workouts to a compatible TV or set-top box.
Now
Apple has introduced brand new workouts
geared specifically toward pregnancy and older adults, as well as several new Yoga, High-Intensity Interval Training (HIIT), and Strength workouts for beginners.
Starting today, there are new Workouts for Pregnancy, Workouts for Older Adults, and Workouts for Beginners, as well as Yoga and Mindful Cooldown with Jonelle Lewis, HIIT with Anja Garcia, and the new Time to Walk with Jane Fonda, available in Fitness+.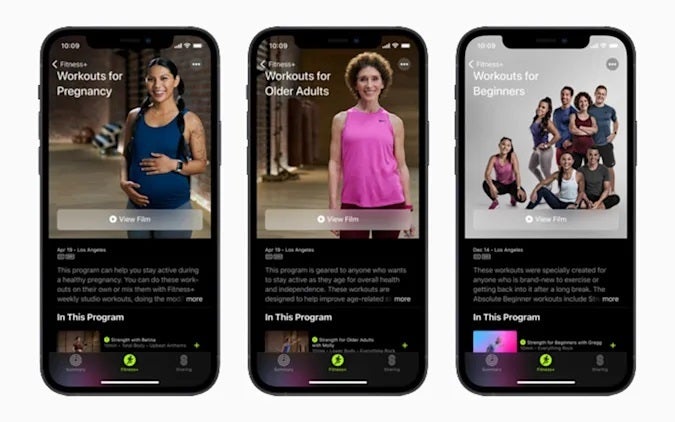 10 new workouts will help ladies in any stage of pregnancy stay fit, and every workout is a quick 10 minutes long session. Future moms can do these exercises separately or mix them with other Fitness+ routines and there are also tips to make the workouts as comfortable as possible with the help of a pillow.
Workouts for Older Adults are designed to help people stay active and improve their flexibility, balance, coordination, and mobility. These workouts employ the same 10-minute format and most of them rely solely on body weight.
Apple Fitness+ is available in Australia, Canada, Ireland, New Zealand, the UK, and the US for $9.99 (US) per month or $79.99 (US) per year. If you purchase Apple Watch Series 3 or later you'll get three months of Fitness+ for free.