Amazon's first-gen Echo and Echo Look are on sale for $30 a pop, Echo Connect for $15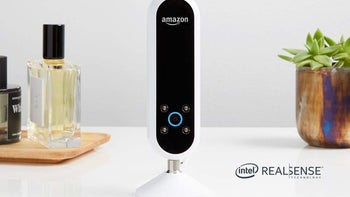 It doesn't take a rocket scientist to figure out what is the best place to buy one of
Amazon's insanely popular Echo devices
from, but in case you're wondering, the next best e-commerce platform for purchases of Alexa-controlled smart speakers and accessories is probably Woot. The Amazon-owned retailer can sometimes even offer you a better deal than its parent company on refurbished, reconditioned, or used gear backed by a generous warranty.
Case in point, a new one-day-only sale starring the first-gen "regular" Echo, as well as the Echo Look and Echo Connect. Available in black or white, the tall cylindrical smart speaker that started a global craze all the way back in 2015 can be yours for a measly $29.99 if you order it in the next few hours.
The Amazon Echo (1st Generation) units on sale today at that ridiculously low price are in "good" but not great condition, with "minor cosmetic blemishes" on them and a 90-day Woot limited warranty offering (some) peace of mind. Repackaged in non-retail boxes, these devices have been returned, inspected, and restored to "fully working condition."
While it's obviously unfair to compare the $100 list price of a second-gen Echo sold brand new with this special deal on a used first-gen gadget, $29.99 makes it a pretty incredible bargain nonetheless. After all, it was only a couple of months ago that
$60 seemed like a solid refurbished deal
.
Meanwhile, Woot sells the Echo Connect and Echo Look at $14.99 and $29.99 respectively with full one-year warranties provided by Amazon. These "factory reconditioned" devices are "as close to new" as they can get without technically being "new", having gone through refurbishing, testing, and certification operations to "look and work like new."
The Echo Connect essentially turns your Echo into a voice-controlled speakerphone, using your existing home phone service to make and receive calls, and typically fetching 35 bucks in brand-new condition. The
Echo Look
is even pricier outside promotional periods like this one, setting you back $99.99 to help you choose clothes that fit you better with little to no effort.