Apple HomePod claims modest 6 percent share of 66 million US smart speaker market
16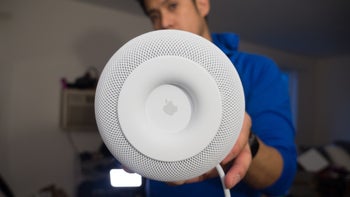 Even though Apple released its first (and so far only) smart speaker more than a year after the original Google Home made its commercial debut, which itself came far behind the first Amazon Echo generation, the
HomePod
was widely expected to quickly gain traction.

The latest CIRP survey of 500 US-based smart speaker owners, conducted between January 1 and 11, found that Amazon accounted for a whopping 70 percent of the nation's estimated installed base, followed by Google at 24 percent and Apple with a microscopic 6 percent market share.

While that's an admittedly small sample size and the research doesn't take into account smart speakers from other companies either, it's definitely interesting to note how those numbers have evolved over the past year or so.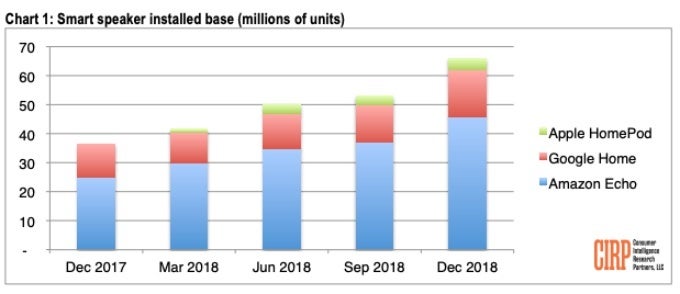 For one thing, CIRP analysts believe there are around 66 million such voice-controlled devices in US circulation right now, up from 53 million just three months ago and a measly 36 million units back in December 2017.

Despite that impressive growth (nearly 85 percent in 12 months), "relative market shares have remained fairly stable" between the three major industry players, with Amazon Echo, Google Home, and Apple HomePod "accounting for consistent shares over the past few quarters."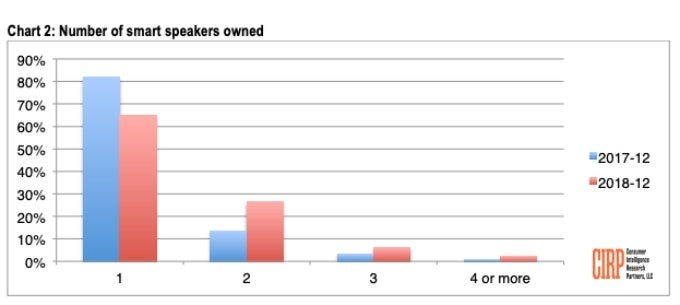 In fact, Amazon, Google, and Apple have all retained their exact US market shares from the
June 2018 quarter
, which is certainly unusual. Interestingly, Google has "mostly caught up" to Amazon in terms of how many of its customers own more than one smart speaker. Overall, 35 percent of owners have at least two of these bad boys scattered around the house, up from only 18 percent a year ago.
Of course, the report doesn't tackle revenues generated by the Amazon Echo, Google Home, and Apple HomePod, where the latter might
reign supreme
despite modest sales numbers. Apple typically plays these consumer hardware games to win profit, not volume, battles, so it's unclear if the company has any interest in rivaling the crazy popular
Google Home Mini
and
Amazon Echo Dot
.