Pick up a refurbished first-generation Echo from Amazon for only $60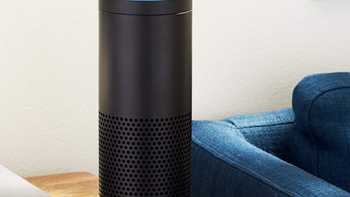 If you're going to buy a refurbished Amazon Echo smart speaker,
you might as well purchase it from Amazon
. First of all, no one knows the inner workings of the device better than the company that created it in the first place. And priced at $59.99, you're saving $20 from the usual cost of the smart speaker (a 25% discount), and a whopping $120 (or 67%) from the original price of the model.
Amazon says that the refurbished Echo is certified to not only look new, but work as though it was a new unit as well. And of course, the Echo is equipped with Alexa; the virtual personal assistant will turn your smart appliances off and on, stream music, fetch an Uber or pizza, report the latest news, sports (including scores), stock prices, the weather, send messages, arrange calls with other Echo owners, and more. Many consider Alexa to be the top digital helper on the market (others prefer Google Assistant).
Even if you don't normally purchase refurbished products, this is quite a deal. Keep in mind that the device won't be in stock until December 11th, and is available in White only. If you plan on buying this for a holiday gift, the timing might be tight, but you should have it in time for Christmas. Shipping is free.
Recommended Stories