Zynga shares drop 9% Friday after company reports Q1 earnings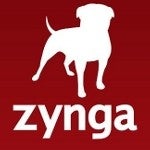 acquire the current number one game in free apps and paid apps in 80 countries, Draw Something
. Thanks to the
huge popularity of the Pictionary-like game
,
Zynga's daily active user traffic soared by 25%
within days of completing the acquisition. It's average daily active user traffic in Q1 was 65 million for a 6% gain from last year. The average monthly active user traffic soared 25% from last year to 146 million people. The number of unique monthly paying visitors to Zynga's sites were 3.5 million in the first quarter.
The company's bottom line showed operating profits of $47 million or 6 cents per share for the first quarter. Both revenue and EPS beat Wall Street forecasts of $317.7 million and 5 cents respectively. Despite topping the Street, Zynga's stock dropped 9% on Friday after reporting the figures Thursday after the close. Part of the reason for the decline in the stock is
the generous stock awards given as compensation
. After taking that into consideration, the company actually lost $85.4 million or 12 cents a share for Q1.
Besides Draw Something, some other new games on Zynga's first quarter lineup include Hidden Chronicles, Zynga Slingo, Scramble with Friends, Dream PetHouse, Dream Heights. During the first quarter, Zynga averaged 21 million mobile daily active users,
a 75% jump from last year's mobile daily active user traffic for the first quarter
. And that increase doesn't include that much from Draw Something as the game didn't hit Zynga's lineup until late in the quarter. Instead, mobile growth was led by Zynga Poker, Scramble with Friends, and the extremely popular Words with Friends.
In March alone, the number of daily Draw Something players
soared from 1.7 million to 14.6 million
and the growth continues. Zynga plans on offering more in-app purchases in 2012 in order to make more money. The company also wants to add more mobile games to its roster in 2012 and has just added ZombieSamsh to its list of games available for Android.
source:
AndroidAuthority