OMGPOP acquisition raises Zynga's daily traffic by 25%
2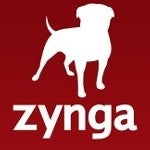 Just a few days after
purchasing "Draw Something" creator OMGPOP
, Zynga has
seen the daily traffic to its sites soar 25%
.That is a bit misleading because the gain comes from adding the sizzling hot game's traffic to Zynga's total. The latter paid a rich $180 million for OMGPOP (and threw in $30 million for employee retention payments), mostly to pick up the sketching game which has become the number one paid and free app in 80 countries.
According to AppData, this month alone has seen "Draw Something" go from
1.7 million people playing the game to 14.6 million
. Add that total to Zynga's existing daily active user base of 55 million people and you get close to 70 million daily users for Zynga's games (see chart below). "Draw Something" has nearly the same number of daily users as Zynga's two biggest Facebook hits, CityVille and Texas Hold'em Poker, combined. Zyngva's most famous game might still be
Alec Baldwin's favorite
, "Words with Friends" which has
8.1
million daily active users.
The acquisition remains a major risk for Zynga because no one knows the exact lifecycle of any mobile game. "Draw Something" has had swift and phenomenal growth, but who knows when the engine will go in reverse. After all, we are talking about a sketching game where the
barrier to entry for competition is probably quite low
. On the other hand, "Draw Something" not only has a head start, it has the name recognition and momentum right now that is worth a ton of money. But game players are a fickle lot and the hot game name now could be ice cold in a few months. The good thing for Zynga is that as a public company, it has currency in its stock and can raise cash to continue growing. That is, as long as the hits keep coming.
source:
TechCrunch