ZTE N880E to relaunch with Jelly Bean installed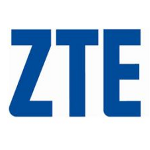 Back in May 2012, ZTE quietly launched a
Gingerbread powered handset called the ZTE N880E
. There was nothing spectacular about the device as it came with a 4 inch WVGA display, 1GHz Qualcomm 7627A processor and 512MB of RAM. 4GB of internal storage was on board although that could be expanded thanks to the 32GB capacity microSD slot. A 3.2MP AF camera came on the back of the phone, and inside was a 1,650mAh battery.
Considering that the phone sold more than 1 million units, the top brass at ZTE felt that it could get an Android 4.1.1 model to market in China faster by
relaunching such a popular handset
like the ZTE N880E and
replacing Gingerbread with Jelly Bean
instead of developing a whole new model for the occasion. The only problem is that this decision didn't give ZTE the opportunity to raise the quality of the other specs on the unit.
Running stock Jelly Bean, the manufacturer says that the ZTE N880E is the first handset in China to run Jelly Bean and just the third in the world. ZTE says it will be launching more phones with Android 4.1.1 running the show, although it's not clear if the company is referring to new models or relaunched handsets like the ZTE N880E. No pricing for the Android 4.1.1 version of the ZTE N880E was disclosed.
"ZTE has an excellent relationship with Google and this, combined with our extensive R&D capabilities and our experience of customizing devices for partners around the world, means we are able to bring new technologies to market very quickly. Our aim is to provide the best quality customer experience for the best value, and the N880E is a great example of this."- Mr. Kan Yulun,Vice President and CTO of the Handset Division, ZTE
source:
ZTE
via
Phandroid