YouTube for Android rolls out speed controls for video playback on some devices
1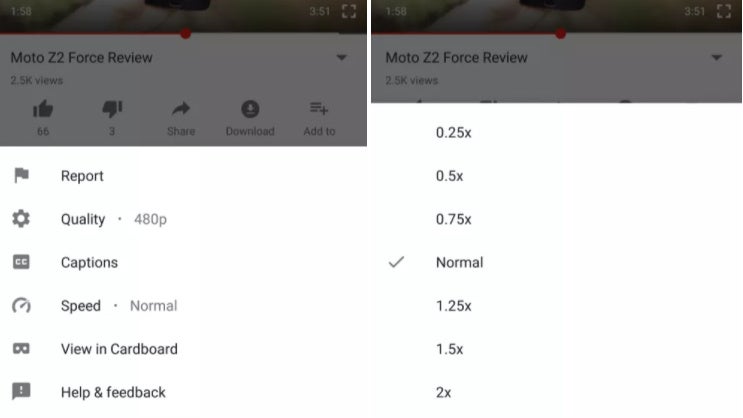 One of the special features that YouTube reserves for its desktop version only is speed controls: being able to speed up or slow down a video is especially useful for those trying to learn moves from videos, or just looking for those tiny details that are not easily noticeable.
Now, YouTube seems to be mulling adding speed controls to its mobile application. 9to5Google has noticed the option to select video speed on YouTube for Android, version 12.29.57, but the option is not yet available to everyone out there (we don't have it yet).
The speed options available on mobile seem to be the same as on desktop: 0.75x, 0.5x, or 0.25x the normal speed, or faster at 1.25x, 1.5x, or 2x. In order to bring up those controls, you need to tap on the dots menu in the upper right corner.
There is nothing official from Google just yet, but the feature seems to be coming. In the meantime, feel free to give it a try yourselves, do you see the new speed controls?