Windows Phone passes BlackBerry in latest comScore report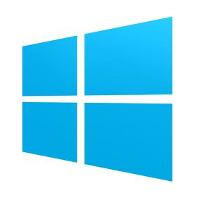 The latest comScore report shows that Windows Phone has surpassed BlackBerry in U.S. smartphone market share. For the three months ended in January, Windows Phone averaged a
3.2
% slice of the pie. While that was flat from the 3.2% that Microsoft's mobile OS scored on average for the three months ended in October, BlackBerry's share tumbled .5 percentage points during the same time period to
3.1
%.
At the top of the list, Android also lost .5 percentage points to 51.7%, but remains on top. Apple's iOS picked up the market share losses from both Android and BlackBerry, tacking on 1 percentage point to 41.6%. Symbian was flat with .2% of the U.S. smartphone market.
As far as manufacturer's market share is concerned, Apple remains on top with that 41.6% tally. Samsung is still in the number two spot after tacking on
1.3
percentage points to 26.7%. LG's share rose to 6.9% from the 6.6% slice it owned for the three months ended in October. After that, Motorola and HTC had poor quarters. With market shares of 6.4% and 5.4% respectively, Motorola dropped .6 percentage points and HTC dropped 1.3 percentage points from the three months ended in October.
The report also revealed that Google's sites remain the top properties on smartphones reaching 89.4% of the intelligent handsets. Facebook (86.6% reach) and Yahoo (86.2%) both trailed. Looking at mobile apps, Facebook has the widest reach (77.6%) followed by the Google Play Store (52.4%) and YouTube (49.7%).
source:
comScore
via
BGR