Windows Phone 7 to be available for purchase in Spain on October 21st?
0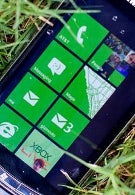 If all goes according to plans, Windows Phone 7 will get introduced by Steve Ballmer in
the Big Apple
New York City on October 11th. No big deal. What is important is what happens to Windows Phone 7 after the 11th. A Spanish-language financial website called elEconomista.es reports that the fun begins 10 days after the OS makes its appearance in the city that never sleeps.
On October 21st, Windows Phone 7 is expected to be launched in Spain for MoviStar, Vodafone and Orange. This dovetails with the comments made by Microsoft President Kevin Turner who said that his firm's new OS would be introduced in New York and then launched in Europe in October with a Stateside launch scheduled for the next month.
So whose hardware can we expect to see at launch? elEconomista says it has a source close to Microsoft and claims that HTC, LG and Samsung will be the first manufacturers of a Windows Phone 7 device. Dell and Toshiba are expected to follow.
Just like a prospective Broadway smash hit gets tested on the road before taking up residence in an historic Broadway playhouse, it probably is best for Microsoft to let Windows Phone 7 get the kinks worked out overseas before the curtains rise on the launch of the OS in the U.S. where the media takes no prisoners.
source:
elEconomista
(Translated)