Windows Phone 7 handsets finally released in the US, you can win a 3-month Zune pass
1
The long-awaited November 8 has come – Windows Phone 7 handsets are finally released in the US. We have been telling you for some time how successful the devices powered by
Microsoft's new OS have been in Europe
, but now you can buy one in the States and feel their magic for yourself. The first steps of the Windows Phone 7-based devices weren't a journey without setbacks, though, with reports that the HTC 7 Trophy is probably set to be
recalled altogether from the market
.
You can now buy the
HTC Surround
(AT&T), the
Samsung Focus
(AT&T) and the
HTC HD7
(T-Mobile), as well as the
Dell Venue Pro
directly from Microsoft's stores. As soon as you get one of these precious devices and get to know them a little bit better, inform us what are your first impressions of your handset and Windows Phone 7 in general. Your feedback will be greatly appreciated by us and by everyone else intersted in the new Microsoft platform.
Don't forget that in order to make the big day even sweeter, Microsoft gives away a
3-month free Zune pass
if you buy a Windows Phone 7-powered device from its stores (that saves you $45), just to make your general experience with the new mobile OS better. For now, Microsoft's new platform is up and running, but it will be in a few weeks time – after the initial sales in the US are known - that it will be clear how the Windows Phone 7 OS is faring on global scale.
source:
Microsoft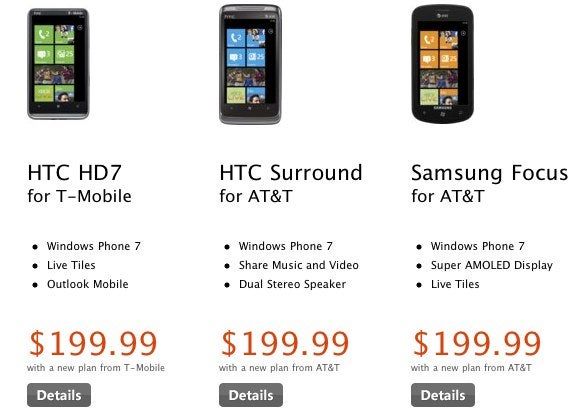 Recommended Stories