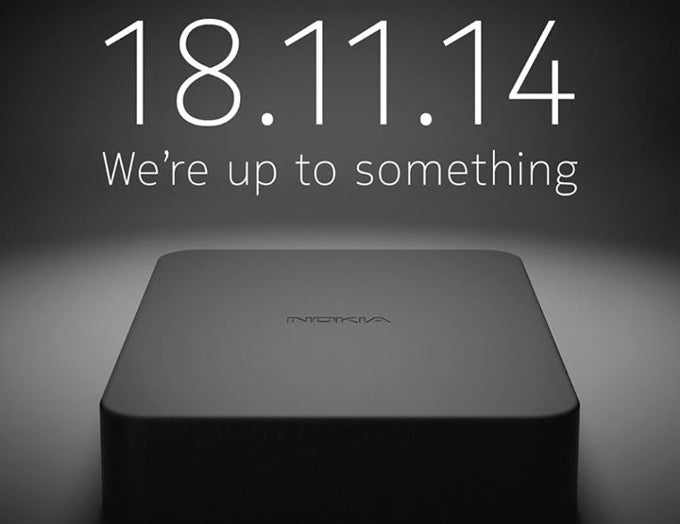 The last time we heard from Nokia, it was using social media to
tease a November 17th event
, which would reveal to the world "how the Nokia story continues". There have been a lot of rumors that we are about to witness the announcement of an
Android-toting Nokia smartphone
, but this is not really possible, at least for the time being, due to the Microsoft deal forbidding Nokia to build smartphones until 2016.
Today, the company took to Facebook again, with yet another cryptic message. It's a picture of a device that looks like a set-top box, or perhaps a Mac mini-type of PC, with a scarce text explanation, informing us that Nokia is "up to something" and the date November 18th scribed above it.
So, we guess tomorrow is the big day, but it seems Nokia is going to stay away from the mobile business for now. What do you guys think this is? An Android TV set-top box? A super-powerful mini PC? What's in the b-o-o-x?
source:
Nokia
(Facebook)