Nokia to re-enter the smartphone business?
99+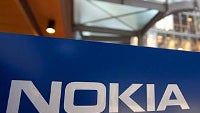 During Nokia's conference call on Thursday,
following the reporting of its strong third quarter report
, the company admitted that its name is a very important asset to own. While it is most important in the area of mobile devices, the company cannot yet use the Nokia name to re-enter the smartphone business
because of its deal with Microsoft
. With its comment that the "
Nokia brand is the most valuable from recognition perspective in the area of mobile phones and mobile devices. And there we cannot go yet at the moment
." Nokia might even be giving out clues as to what it has in mind.
With
the recent launch of HERE Maps for Android
, and
the Z Launcher for Google's open source OS
, a piano doesn't have to drop on our heads for us to realize that the next wave of Nokia phones to be actually made by Nokia, will feature Android. This is the direction that many wanted Nokia to take all along.
Whatever Nokia decides to do in returning to the business of intelligent handsets, it appears that it wants to wait until it has the ability to use the Nokia name, which it considers a valuable asset to have in the business of producing and selling smartphones.
"And finally on brand, we have not really spoken about anything else that we have looked at different business models, what other people have been using on brand and we will of course carefully assess what would be the best way for us to maximize the value of the Nokia brand, also taking into account that we're in the lock-up period still in the Microsoft transaction regarding our possibility to use the brand and we have recognized that Nokia brand is the most valuable from recognition perspective in the area of mobile phones and mobile devices. And there we cannot go yet at the moment."-Nokia
source:
SeekingAlpha
via
NPU
Recommended Stories