Watch the entry-level Nokia Lumia 520 run Windows 10 Mobile Technical Preview on video
26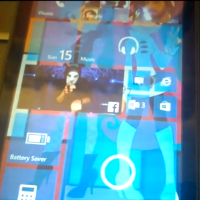 Earlier this month, Microsoft had said that some entry-level Lumia models with 512MB of RAM
would receive the Preview version of Windows 10 Mobile
. Additionally, Joe Belfiore recently hinted that
some of these low end models could receive parts of Windows 10 Mobile
when the update goes live. One model not receiving the Technical Preview is
the most popular Windows Phone model of all time
,
the
Nokia Lumia 520
.
The guys at XDA developed a hack for the update, which was applied to the Nokia Lumia 520. Microsoft has warned those interested in trying this out, that they have a high probability of turning their phone into a brick. Good thing that
Microsoft is selling the Lumia 520 on eBay for $29
.
Despite the warning from Microsoft, the hack worked well on the particular Lumia 520 seen in the video, even running personal assistant Cortana and the personal assistant's new interface on Windows 10 Mobile. The speed of her responses did leave something to be desired, however.
Other interesting things seen on the video include a new calculator with a built in units converter, a new settings interface and a quick look at the new Office apps. It's an interesting look at what Windows Phone users can look forward to once Windows 10 Mobile starts rolling out for real later this year.
source:
HansVillegas
via
WMPoweruser