Watch faces to be booted from Play Store if they don't update to the API by Jan. 31st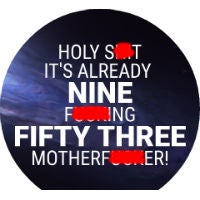 Google just announced the
official Watch Face API
for Android Wear, and that means there are big changes in store for the lawless world of Android Wear custom watch faces. Google has already cracked down before, removing watch faces from the Play Store that violate copyrights or trademarks; now, Google is saying any watch face not using the official API will be removed starting in February of 2015.
Developers have been building custom watch faces for months using unofficial methods, but now it's time to get on board. As noted before, the official APIs will allow for OpenGL graphics, pulling data like weather and calendar events, and make customization more consistent. And, while Google is putting a time limit on the update process, and developers can start work on making their watch faces work through the official API, Google is also urging that those updates not be pushed to the Play Store until after the Android 5.0 update has been pushed to hardware.
Because of the changes in the API, apps updated too soon will not be compatible with Android Wear 4.4, and will become invisible to users who haven't yet updated. And, since the Android Wear 5.0 update hasn't even started yet, devs would be wise to wait. Assuming everything goes to plan, devs will still have about 6 weeks to push out updated watch faces before facing repercussions, since Google's deadline is January 31st. That should be plenty of time.