Android Wear Lollipop update announced with official Watch Face API, and lots more
10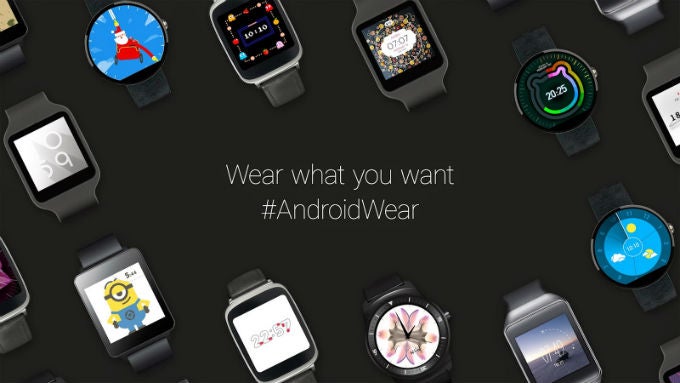 We
heard yesterday
that today was going to be a big day for Android Wear, and we haven't been disappointed. Google has officially announced the Android Wear Lollipop update today, and it is bringing more than the rumors had led us to believe, including the official Watch Face API, accessibility updates, and more.
The
rumored features
all seem to be included, like: being able to bring back a dismissed card; the intelligently organized shortcuts menu that surfaces your most used actions; quick brightness/sound modes, including Theater Mode (keeps the screen off and mutes vibrations) and Sunlight Mode (cranks the brightness to max); and, new options to view battery and storage info easily.
There are also a couple changes that we didn't expect, like a change to the swipe-down gesture from your home screen. Previously, swiping down a bit would show your battery info and date, while swiping fully would mute your watch. Now, swiping down brings you to a quick settings menu where you can change the brightness settings and notifications. It is also now possible to mute all notifications from a certain app directly on your watch, instead of having to do it through the Android Wear app on your phone.
Of course, the big update here is the introduction of the official Android Wear Watch Face API. The Android Wear app on your phone will be updated to make it easier to browse, download, and swap your watch face. And, the API should bring some much needed cohesion to the Android Wear watch face ecosystem. Currently, there are tons of watch faces already distributed through the Play Store, which will need to be updated for compatibility with the official API. Though, Google is warning developers not to update until the Android 5.0 update has been completed, because updating too soon will cause your watch face to become invisible to users.
The API will allow developers official pathways to pull background service data like weather and calendar events. It will also add universal settings options, like changing between 12-hour and 24-hour clock displays. And, it will allow devs to push customizable watch faces in a single package, and use OpenGL graphics.
The 5.0 Lollipop update is planned to roll out to all 6 current Android Wear devices over the course of the next week. Unsurprisingly, Google has also paired up with designers to offer special watch faces for the roll out (seen below), including options from Porche, Hugh Turvey, Plants vs Zombies, Pac-Man, Despicable Me, and more.