Wall Street firm says RIM sold 150,000 Torch units during the weekend
1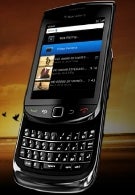 Confirming
Goldman Sachs analysis
that the BlackBerry Torch 9800 got off to an "underwhelming start", the WSJ quotes brokerage firm RBC Capital as saying that 150,000 units of the touchscreen/QWERTY slider were sold over the phone's debut weekend. To put that in perspective, during the first three days of its launch, the Apple iPhone 4 is said to have sold 1.7 million handsets. RIM refused to comment on the report.
In the same story, the WSJ says that research firms iSuppli and UBM TechInsights both concluded that many of the parts RIM used in the Torch were parts from older BlackBerry models. According to iSuppli, each Torch cost $171 for parts and another $12 for assembly. The 624 MHz Marvell processor cost $15 while the most expensive part of the model is the touchscreen display and its assembly, which came out to $34.85. Samsung supplied memory chips at a cost of $34.25. Again, for comparative purposes, iSuppli noted that the iPhone 4 cost $188 to build, and the HTC Droid Incredible rang the register to the tune of $165. While AT&T is offering the model for $199.99 with a mail-in rebate and a signed two-year contract, as we
reported
, Amazon has cut that price in half. With a two-year pact, the on-line retailer is offering the Torch for $99.99.
RIM BlackBerry Torch 9800 Specifications
|
Review
Apple iPhone 4 Specifications
|
Review
HTC Droid Incredible Spoecifications
|
Review
source:
WSJ