Wall Street analysts weigh in on iOS 6
54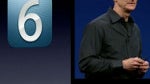 Apple iPhone users seem to like it, but what do Wall Street analysts think about
iOS 6 which was introduced Monday
as WWDC 2012 kicked off. Let's start with a monster prediction from Piper Jaffray's Gene Munster. With the new Facebook integration in iOS 6, the analyst calls
the Apple iPhone the new "
Facebook phone,
"
especially since he doesn't see Google doing the same with Android. Writing to clients, the analyst says the Facebook integration on iOS 6 shows a focus on integrating partners into iOS as a way to differentiate the operating system with Android. He also sees the updated OS being able to help Apple's market share gain ground faster than Android's share in the U.S. and possibly Western Europe. Those two areas combined are an iOS stronghold and
accounts for about 65% of global Apple iPhone sales
. Munster sees the iconic smartphone growing its world-wide marketshare
from a current 23%
to 33% in 2015.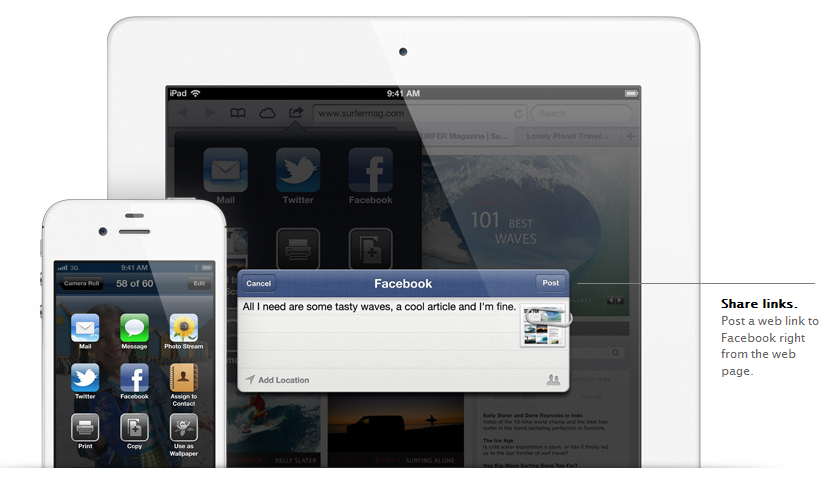 Facebook integration is a crowd pleaser in iOS 6
J.P. Morgan's Mark Moskowitz said that the biggest highlights of WWDC were the introduction of Passbook,
the 3G/4G connectivity for FaceTime
and the introduction of Maps for iOS. Meanwhile, Morgan Stanley's Katy Huberty, noting that the number of App Store accounts with credit cards on file has risen 78%, calls the App Store an "
unprecedented asset
" for the Cupertino based firm. She says that
China is the key to Apple's long term growth
. To that end, she was happy to see the new integration in iOS 6 with Chinese based sites Baidu, Sina, Youku and Toudou. Looking to ride the amazing popularity of mobile handsets in the Country, Apple has announced improved Chinese text input, a new dictionary and eight new fonts. Apple also sent Siri to Berlitz where she learned both the Mandarin and Cantonese language for Apple iPhone 4S users in the country. The analyst says that it will be iOS that will continue to drive Apple's earnings higher.
RBC Capital Markets' Amit Daryanani was at the event Monday and came away impressed with Apple's new Maps for iOS app, saying that it will increase competition with Google. He also believes that the new ability to use FaceTime over cellular pipelines means that an
LTE enabled iPhone will be out by the end of 2012
. Not every analyst left the Moscone Center feeling positive about Apple. JMP Securities Alex Gauna kept his "
Market Perform
" rating on the stock which means he sees Apple neither outperforming the market, nor underperforming the broad indices. Gauna said that most everyone already knew about the new features to iOS 6, Siri and iCloud which prevented the announcements to be a catalyst driving the stock higher. According to the analyst, this is why Apple's stock declined 1.6% on Monday.
source:
AppleInsider