Verizon's Samsung Galaxy S7 and S7 edge each receive a software update
2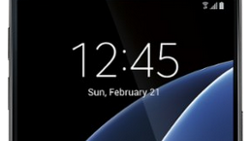 If you're a Verizon customer who owns the
Samsung Galaxy S7
or
Samsung Galaxy S7 edge
, please give us your attention for brief moment. We are happy to inform you that a software update is coming your way. Want more specifics? We thought that you might. The update for the Galaxy S7 carries a software version number of NRD90M.G930VVRU4BQH4, while the update for the Galaxy S7 edge is indicated by the software version of NRD90M.G935VVRU4BQH4.
The update features the Android security patch for August, and also improves the quality of Wi-Fi calling. It will stop Wi-Fi calls from getting dropped every now and then; on power saving mode, your device will more easily detect the "
OK Google
" voice request for activation. Samsung S Voice will also perform better once the updated software is installed. The update also:
Fixes an issue preventing contact name from displaying during incoming voice calls.
Fixes an issue that could cause Mobile Hotspot to not turn on when enabled from the notification (quick settings) panel.
Provides a notification panel option to delay app updates.
Improvements to One Talk voice call performance when Power Saving setting is set to maximum.

When the notification arrives on your handset, stop what you are doing for one moment and focus! Before starting the downloading and installation process, make sure that you are connected to a Wi-Fi network. And double check to make sure that your battery is charged to at least 50%.
As an OTA update, it might take some time before it arrives on your phone. To manually attempt to coax the update out of your phone, go to Settings > About Device > Download updates manually. Follow the directions to update your handset.

source: Verizon