Verizon pushes out an update for the BlackBerry PRIV
4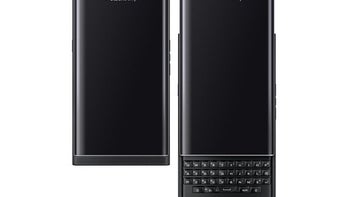 The
BlackBerry Priv
was released in November 2015 and was the first BlackBerry handset to be powered by Android. With a vertical slide-out QWERTY keyboard, BlackBerry was trying to appeal to Android users who had never touched a 'Berry before, and its own long time customer base. BlackBerry also promoted the privacy features of its version of Android, hence the name of the device; Priv is short for privacy.
The device will turn three years old later this year, and it has been stuck on Android 6.0 Marshmallow after launching with Android 5.1 Lollipop pre-installed. So those Verizon customers still rockin' the Priv must have been shocked and stunned to see a notification informing them that an update was ready to be downloaded and installed. The software version is AAV985 and the main focus of the update is to protect the phone from the deadly Spectre security flaw, a new variant of which was discovered just the other day.
To be precise (and we know you Priv users are going to be disappointed), the update takes the Android security patch to October 2017 and adds a Spectre security patch. Look, the update certainly doesn't contain Android Oreo or even Nougat, but at least it does raise the level of protection somewhat.
Verizon says that before you download the update, make sure that you are connected to a Wi-Fi network or have a strong cellular connection. In addition, make sure your battery is fully charged before starting the updating process.