Verizon to soon push out updates for the LG Lucid and the Samsung Galaxy Tab 7.7
2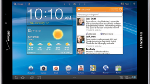 Verizon is all set to press the button that will push out a couple of OTA updates. The recipients? The
LG Lucid
and the
Samsung Galaxy Tab 7.7
. The update for the latter is not much of a big deal, merely cutting power consumption during power off charging. But the real purpose of the update could be to
close the exploit
that was
recently discovered on some Samsung devices
using certain versions of the Exynos processor. The Samsung Exynos 4210 lies inside the tablet and we're sure you don't want a malicious app allowing some unknown person to wipe your data and leave your tablet as functional as a paperweight.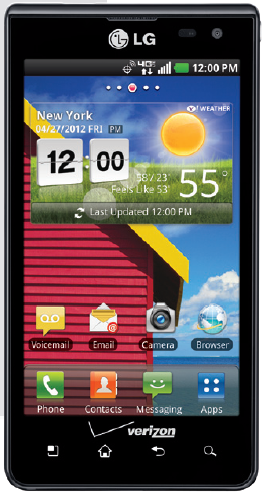 The LG Lucid
Meanwhile, the LG Lucid has a longer changelist. The update brings Verizon's remote diagnostics capabilities to the phone. This allows the techs at Big Red to peer into your device from afar if you have a problem with the handset. the update also adds a File Manager to the phone. Also added via the update is Verizon's "Watch & Learn" streaming videos that give you visual instructions showing you how to use your phone. Additionally, "Guided Tour" has been renamed "Help". Verizon's update also installs version 11 of Adobe Flash Player on the phone for performance improvement. Users of the device should notice more voice clarity during phone calls, and lastly, the LCD backlight can now be turned on during a voice call by pressing the power button.
So there you have it. Seems like the LG Lucid got the better of the deal, but on the other hand, the Samsung Galaxy Tab 7.7 is now a lot safer to use.
source: Verizon (
1
), (
2
) via
AndroidPolice