RCS now available for Verizon's Pixel 3 and Pixel 3 XL
4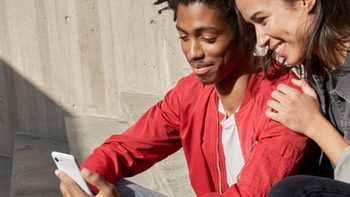 As expected, Verizon has officially launched Rich Communication Services (RCS) on the
Pixel 3
and
Pixel 3 XL
. These are the first Verizon branded handsets to feature RCS, which is expected to be the successor to SMS messaging starting next year. The 2018 Pixels will no doubt be testing how well things go, and Verizon says that other handsets will receive the new messaging platform early next year.
As noted by The Verge
, Verizon's RCS supports the GSMA's Universal Profile making it compatible with other carriers. To enable the new platform, 2018 Pixel users need to go to
Settings
>
Advanced
>
Chat features
to enable the service. RCS uses a data connection rather than the cellular connection that is employed by SMS/MMS. That means using RCS will consume some of your data (unless you're on Wi-Fi), although the amount that is actually used in the course of sending and receiving messages is rather small.
With RCS, messages as large as 8,000 characters long can be sent, compared to the SMS limit of 160 characters. You'll also be able to see when one of your contacts is typing a message to you, and you'll know whether a message you've sent has been read. As many as 100 participants can chat at one time (assuming that all 100 have RCS enabled), and chats can be held over Wi-Fi. That means an RCS user will be able to engage in a conversation even if he/she is offline. The platform also allows users to share hi-quality media like photos and videos, while also allowing larger size attachments to be sent.
RCS will work with Google's Messages app, which means that Pixel 3 and Pixel 3 XL users won't have to use Verizon's Messages+ app.

Recommended Stories