Update to Work Wide app allows it to run on all BlackBerry 10 phones
13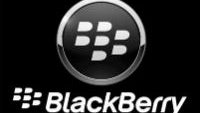 Back in November, we told you about an app
made exclusively for the BlackBerry Passport called Work Wide
. That, of course, is the slogan that
BlackBerry has used to promote the 4.5-inch 1440 x 1440 display
on the enterprise-centric handset. The wider screen with its 1:1 aspect ratio allows the businessman on the go to read spreadsheets, emails, documents, letters and other important correspondence with just a minimal amount of side-to-side scrolling.
The Work Wide app enhances the Passport's value to the pinstriped businessman on the go because it allows two apps to run side-by-side on the phone's display. The apps are limited to an HTML5 browser with a reader mode, a calculator that is a dead ringer for the native calculator on the phone, a picture viewer and a text viewer. The update for Work Wide now allows it to run on any BlackBerry 10 handset which is good news for those who want the feature, but don't own a
BlackBerry Passport
.
The app is available in BlackBerry World and users can combine any of the above mentioned features. For example, you can have the browser running on one side and the picture viewer on the other. Or you can use the calculator while running the browser. Users can switch which application is running on each side, and you can even arrange the display so that one of the apps has more of the screen than the other.
The app will cost you $2.99 and besides allowing it to run on all BlackBerry 10 phones, the update also fixes an SMS bug that caused Work Wide to freeze. With the update, you can change the default search engine on Work Wide's browser. A few other improvements have also been made to the app. So what are you waiting around for? If you have a BlackBerry 10 handset and $3 in your pocket, head over to BlackBerry World, download the app, and start to Work Wide.
source: WorkWide (
BlackBerry
) via
Crackberry