Update to Windows Phone Tango now live for AT&T's Nokia Lumia 900
17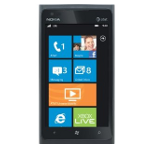 As we
expected as recently as last week
, AT&T's
Nokia Lumia 900
is currently getting updated to Windows Phone Tango build 8779 and firmware build 12223. With the update, some new features will be available to users of the Windows Phone flagship model. One of the new features that comes with the update is "flip to silence". When you're in a meeting in a crowded office and your phone starts ringing, you can flip the device on its back and
the ringing stops
.
The most visible item that this update delivers is one of the newest features of the Windows Phone platform: the intuitive "flip-to-silence" function when receiving an incoming call.

There are also enhancements to the performance of the startup sequence - most notably providing a more reliable boot sequence following a full depletion of the battery – as well as enhancements to camera performance when utilizing the popular "pocket-to-photo" feature that allows users to open the camera application on a locked device with a simple press of the dedicated shutter button."-Nokia
Installing the update also enhances the performance of the start-up sequence including what is being described as a "more reliable boot sequence following full depletion of the battery." Nokia Lumia 900 users will also be able to more easily open the camera when the phone is locked, with a
quick press of the dedicated camera button
.
Once your Nokia Lumia 900 shows the notification that the update has been received, you need to hook it up to your computer to complete the process. Windows users will use Zune for Windows while Mac users will need Windows Phone 7 Connector. There are three separate updates involved and Nokia says it should take you about 30 minutes to complete.
source:
WPCentral