Universal tips for improving your Android phone's battery life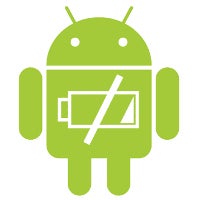 Our smartphones have gotten tremendously powerful, but one area where they still remain unfortunately weak is battery life. Sure, there are some models out there that tend to outclass their competition in this department, but as a whole, rarely can a modern smartphone deliver more than one or two days of unplugged usage. And while some of the bigger models out there offer tolerable battery life, the prevalent case is much gloomier. Thankfully, there's a good number of tricks you can implement in order to improve your Android phone's battery life.
In the gallery below, you'll find 14 useful tips on how to preserve your battery life and optimize your phone's power usage. Hardly will just one or two of these produce truly satisfying results, but if you make sure to have all the boxes ticked, then you should definitely expect your phone to start behaving noticeably better in the all-important battery department. Browse through the following slideshow and let us know how you manage your precious battery resources!