UBS' Evidence Lab Phone Monitor now sees Apple iPhone sales hitting 70.9 million for Q1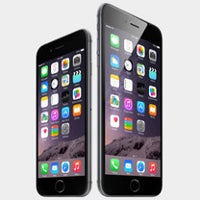 Based on the number of Google search requests for the Apple iPhone, Swiss brokerage firm UBS' Evidence Lab Phone Monitor is raising its estimate of first quarter iPhone sales to 70.9 million units. That far surpasses the brokerage firm consensus of 64 million units that are expected to be sold for the three month period running from the beginning of January, to the end of March.
UBS analyst Steve Milunovich was impressed enough by the report to raise his first quarter iPhone sales forecast by 4 million phones, to 67 million. Still, the highly-regarded analyst is worried that Apple won't have enough phones on hand in order to hit the higher estimate produced by the Evidence Lab Phone Monitor.
For the seasonally weaker second quarter, Milunovich sees Apple cutting production of the
Apple iPhone 6
by 40% sequentially from the first quarter. The analyst says that for the April through June quarter, Apple will change the mix and build a higher percentage of
Apple iPhone 6 Plus
units. This will help satiate strong demand for the phablet in Asia, and make up for supply issues with the device that he expects to see in the first quarter.
Apple iPhone 6
Apple iPhone 6 Plus
Thanks for the tip!
source:
SeekingAlpha