U.S. Cellular now accepting pre-orders for Samsung Galaxy S III
2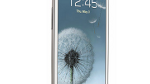 As expected,
today is the day that U.S. Cellular starts accepting pre-orders for the Samsung Galaxy S III
. The device is expected to start shipping sometime next month (more on that later). The carrier is offering the same Marble White and Pebble Blue variants of the eagerly awaited smartphone that all four major U.S. carriers have been taking pre-orders for. It is asking $299.99 for the 16GB model and $349.99 for the 32GB model. While that is $100 more than the other U.S. carriers are charging for each version of the Samsung Galaxy S III (minus AT&T which is not offering a 32GB unit)
that extra C-note is coming back to the buyer in the form of a $100 mail-in-rebate
.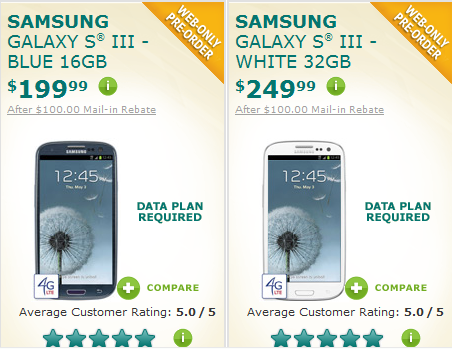 U.S. Cellular is taking reservations for the Samsung Galaxy S III
According to U.S. Cellular's website, the Samsung Galaxy S III
will ship sometime four to six weeks from today
. That would mean that those ordering the phone should expect to receive it anytime between July 12th and July 26th. Those mailing in rebate forms need to have them get to U.S. Cellular before December 18th. We would suggest taking care of the rebate immediately after receiving the phone. Otherwise, it just might slip your mind as you put it off week after week and before you know it, the rebate is over. That's exactly the thinking that U.S. Cellular is counting on.
We could tell you that all U.S. carriers offering the Samsung Galaxy S III have now started accepting pre-orders. We could say that, but we'd be wrong because earlier on Tuesday we told you
that another regional carrier, C-Spire, will also be adding the handset to its roster
. The mundane details like pricing, available versions, pre-order date and arrival date
have not yet been released
.
source:
U.S.Cellular
via
AndroidCentral