U.S. Cellular adds a little Mystique, thanks to LG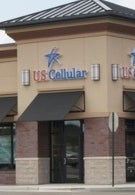 U.S.Cellular has launched the LG Mystique, a flip form factor phone that features an external touchscreen and a full physical QWERTY keyboard. Why a full QWERTY?
Ehtisham Rabbani
, corporate vice president, marketing and innovation for LG Mobile Phones says, "Through our research, LG has discovered that more than half of our consumers prefer messaging on a QWERTY keyboard than a touch screen only handset." Other features include a 2MP camera with image editor, slideshow function and self-portrait capabilities. The camera also takes videos. A music player supports stereo using a headset or bluetooth and a microSD slot will expand your memory by as much as 16GB. The device features easyedge which gives the user access to news and weather, games, and hundreds of useful applications. "The Mystique is the perfect fit for customers who need a phone that matches their on-the-go lifestyle," according to
Ed Perez
, vice-president of marketing and sales operations for U.S. Cellular. "They will enjoy the enhanced technology and multi-task features, while staying connected to family and friends." The LG Mystique is available at U.S. Cellular stores or on its web site for $79.95 after a $50 mail-in-rebate and your signature on a 2 year contract. Sprint customers might recognize the handset as the LG Lotus Elite.
LG Mystique Specifications
|
Review
source:
LG