Trump says he wants U.S. to develop 6G wireless technology ASAP
64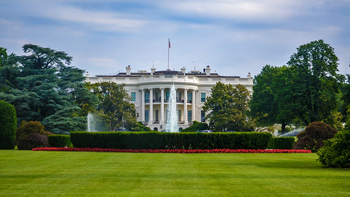 Whether you love the guy or hate him, one thing you can say about the Donald Trump presidency is that it is never boring. Many times Trump gets an idea in his head and regardless whether it came from an official briefing or a movie plot, he just runs with it. For example, the president wants the country to be first to police the galaxy with his Space Force creation. And today, Trump disseminated a tweet about 6G and how important it is to the country.
In the tweet
, the president wrote that "I want 5G, and even 6G, technology in the United States as soon as possible. It is far more powerful, faster, and smarter than the current standard. American companies must step up their efforts, or get left behind." As most of you already know, 5G service will slowly rollout in the U.S. this year. Yesterday, Samsung introduced the
Galaxy S10 5G
, which will be available this summer.
5G download data speeds will be as much as 20 times faster than 4G LTE. The faster speeds will allow for the creation of new services and businesses. As for 6G, well it is way too early to even think about and there are certainly no 6G standards at this time.
The rest of Trump's comments are found in a second follow-up tweet that reads, "I want the United States to win through competition, not by blocking out currently more advanced technologies. We must always be the leader in everything we do, especially when it comes to the very exciting world of technology!" This comment is interesting since Trump is expected to sign an order that
bans U.S. carriers from using networking equipment manufactured by Chinese companies
.
In his own roundabout and scattered way of communicating, the president is calling for U.S. companies to compete in the networking equipment business. Currently, Huawei is the global leader in this space with Nokia, Ericsson and ZTE trailing. And that actually is not a bad idea.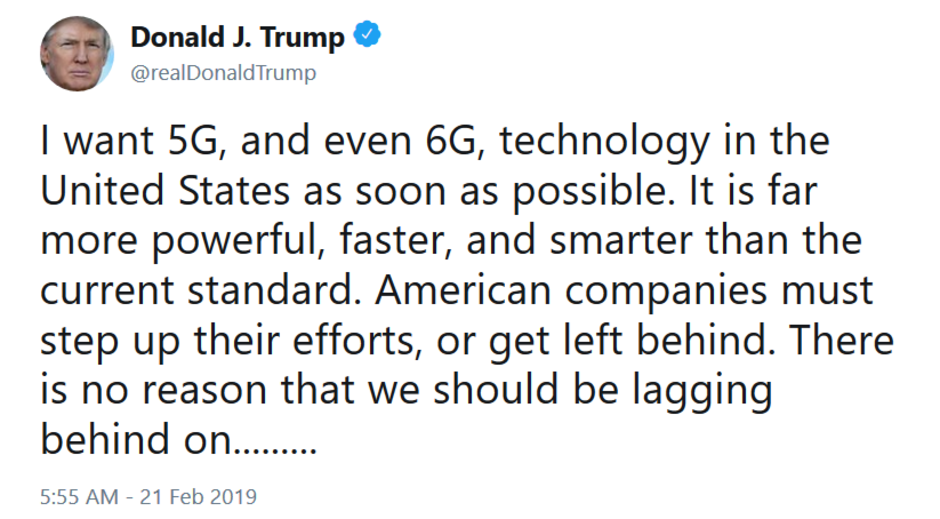 President Trump wants 6G technology in the U.S. ASAP