Tim Cook visits a Foxconn factory where the Apple iPhone 6 is built
25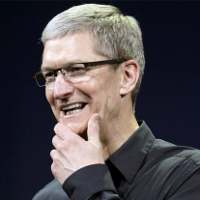 Tim Cook is on a road trip to China. On Wednesday, the Apple CEO tweeted a picture of the executive watching as a Foxconn worker puts the finishing touches on an Apple iPhone 6. The executive visited the factory, which is located in Zhengzhou. The caption he typed out for the picture says, "
Great to meet talented people like Zhang Fan, who helps make iPhone 6 in Zhengzhou. An early highlight of this trip
."
Amid reports that
the Chinese government is responsible for attacks on Apple's iCloud
,
Cook is planning on meeting with China's Vice Premier Ma Kai to discuss the situation. The Chinese government denies involvement, as you might expect it would. Cook might also be visiting the factory to see what can be done in order to get supplies of the iPhone 6 increased, in order to match the strong demand for the new iPhone model.
Last year, China was among the countries that received the
Apple iPhone 5s
and
Apple iPhone 5c
during the initial launch. This year, Chinese iPhone buyers had to wait for the second wave of countries to launch the
Apple iPhone 6
and
Apple iPhone 6 Plus
. The
official release date in China was October 17th
.
While in China, Cook can visit a China Unicom branch and
have his pants pockets widened
in order to better accommodate an Apple iPhone 6 Plus.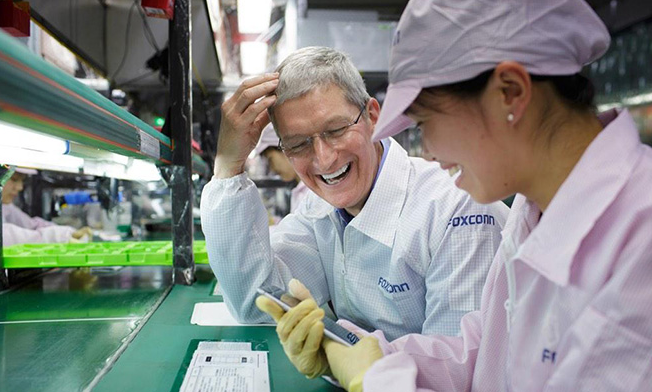 Apple CEO Tim Cook watches on as a Foxconn employee puts the finishing touches on an Apple iPhone 6 being built at a Foxconn factory
source:
AppleInsider