Chinese government behind attack on Apple iCloud?
13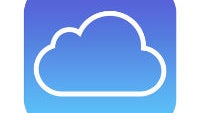 According to a report published on Monday, unknown Chinese authorities are placing their own website in between internet users and Apple's iCloud. This hacking is taking place right after Friday's launch of the
Apple iPhone 6
and
Apple iPhone 6 Plus
in China. According to security site Greatfire.org, people believe that they are connected with Apple's iCloud when in fact, they are talking to a hacker.
Greatfire.org says that the goal of these hackers is to obtain usernames and passwords of iCloud users in order to leak messages, photographs and other content stored using the feature. While the U.S. government and major corporations are stating that the Chinese government is to blame for some of the hacking, Beijing denies it completely. Back in September, hackers allegedly broke into iCloud
to help leak pictures of celebrities in various stages of undress
.
"All the evidence I've seen would support that this is a real attack. The Chinese government is directly attacking Chinese users of Apple's products. As always, we recommend using the Internet over a trusted virtual private network."-Mikko Hypponnen, chief research officer, F-Secure
source:
Reuters
Recommended Stories