Three Pixel phones could be launched in 2017, all packing Snapdragon 835 CPUs
45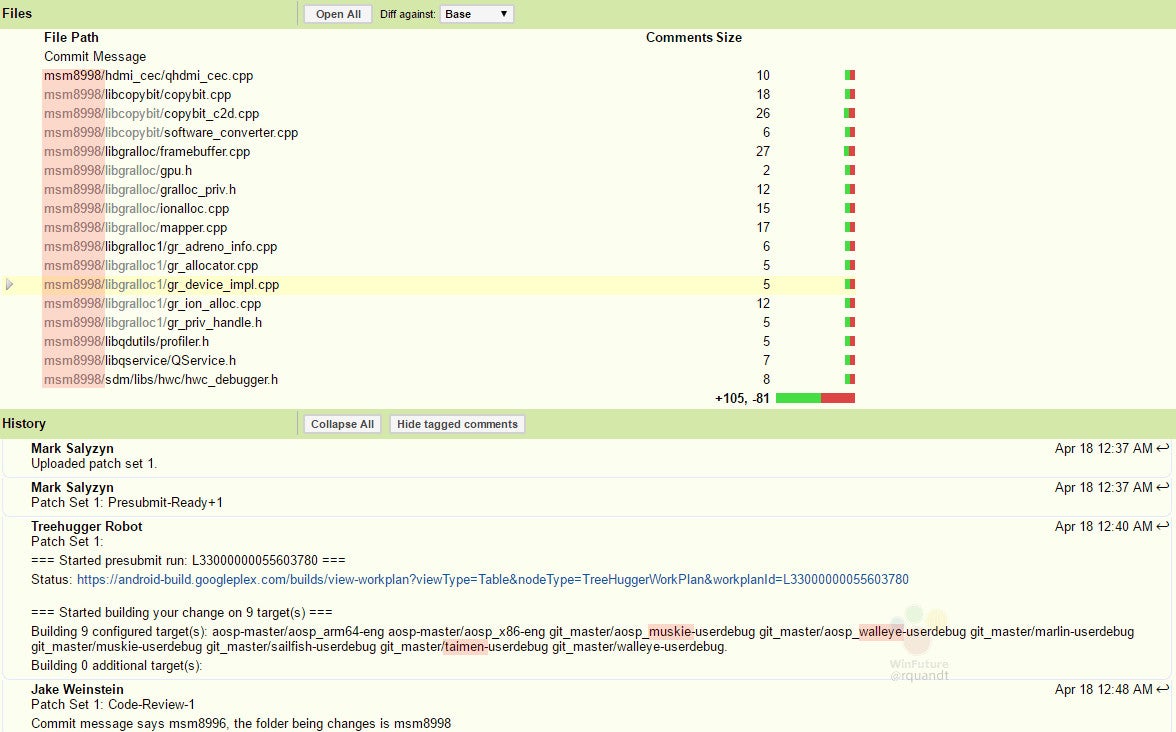 It's common knowledge that Google launches new Android smartphones each year, but the number of devices varies from time to time. In the last couple of years, Google launched a duo of smartphones, but that might change in 2017.
Although the most recent report on
the upcoming Pixel phones
claimed Google wouldn't release more than two devices this year, it looks like three new handsets are expected to arrive in 2017.
The Android Open Source Project reveals new information about Google's new Pixel phones. The details have been uncovered in the code and confirm Google is working on three phones that are codenamed Walleye, Muskie, and Taimen.
We already know that Walleye is the sequel to the
Pixel XL
, whereas Muskie should the be follow-up of the regular
Pixel
phone. Unfortunately, the Taimen is still a mystery, though speculations suggest this could be a new tablet or another phablet with a display larger than the Pixel XL.
Another piece of information revealed by the AOSP is the fact that all three smartphones will be equipped with Qualcomm Snapdragon 835 chipsets, the same that are now packed inside the
Samsung Galaxy S8
and S8+.