Google says Pixel 2 will remain premium, no cheap Pixel in the works
58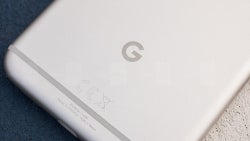 We're still many months away from the upcoming release of the next
Pixel
smartphone, but it's never too early to talk about such an important device. The latest rumors about Google's upcoming flagship date from January and imply the company will make some consistent improvements in various areas like the camera and SoC (system-on-chip).
The same report
claimed that Google might be readying a budget-friendly Pixel smartphone to go alongside its flagship. Despite all these rumors coming from a "reliable source," Google has recently confirmed that it doesn't plan to launch a cheap Pixel phone.
In an interview with AndroidPit, Google's head of hardware Rick Osterloh said that "
Pixel stays premium
" and that there will be no budget Pixel smartphone this year. He goes on to say that his company will leave lower price segments to other manufacturers.
When asked when exactly the Pixel 2 will be launched, Google's official wasn't too specific but offered enough info for us to assume the smartphone will be announced this fall.
There is an annual rhythm in the industry. So, you can count on us to follow it. You can count on a successor this year, even if you don't hear a date from me now.
Let's hope Google will plan ahead better and will be able to meet the high demand for its smartphones that offer pure Android experiences.
Recommended Stories