There's a cool one-hand keyboard hidden in iOS' code, but Apple hasn't activated it yet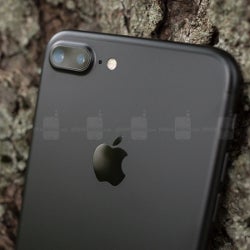 It is not uncommon practice that software developers would release traces of an unfinished feature with their product's updates — either to have it available for testers worldwide without needing them to have a special build of the software, or as a forgotten piece of scrapped product. And it's not uncommon that such pieces of "hidden" code or unactivated features can sometimes be stumbled upon in both Android and iOS.
App developer and occasional hack aficionado Steve T-S has managed to unravel a piece of code in iOS, which allows the user to use a very cool one-hand keyboard. The idea is simple – you swipe in from the left or from the right
edge
of the phone and the keyboard shrinks down to be accessible by just 1 hand's thumb. What is cool here is the fact that the space, which the keyboard frees up, doesn't remain an ugly blank spot, but is filled with controls for cut, copy, paste, and undo.
Unfortunately, there doesn't seem to be a way to get this to work on an iPhone. Steve T-S was meddling around the iOS simulator on a Mac and that's how he gained access to the feature, but, for now, there's no way to activate it on an iPhone.
According to the developer, the one-hand keyboard has been in iOS' code since iOS 8. This kind of makes us feel like Apple doesn't plan to introduce the feature anytime soon, if at all. It could have been scrapped from the iPhones so that the iPad keyboards could have the cut, copy, paste buttons as an exclusive feature. The same happened to the keyboard function, which allowed you to use it as a trackpad via a dual-tap — this feature was available for the
iPhone 6 Plus
when iOS 9 was in beta, but was pulled and made iPad-exclusive upon official launch.
But, of course, it could be an extra treat, soon to be released for iPhone Plus users — who knows?