The next feature phone HMD plans to revive is the Nokia 2010
3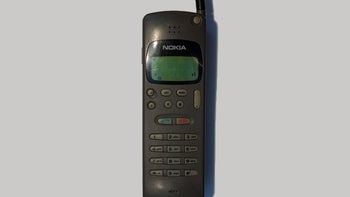 HMD brought back from the dead a second Nokia feature phone this year, the
Nokia 8110
, also known as the banana phone. Although most of us have hoped that the Finnish company will set its eyes on the Nokia Communicator lineup, it appears that HMD has decided that another feature phone is worthy of a reincarnation.
The folks over at
AndroidAuthority
report the next feature phone to receive the revival treatment is the Nokia 2010. However, the phone won't be unveiled until next year to mark the 25th anniversary of the original model, which was launched back in 1994.
The phone is expected to feature the same OS as the other two phones revived by HMD, the
Nokia 3310
and
Nokia 8110
, but it will also come with support for important social apps like Facebook and
WhatsApp
, the report mentions.
One other thing worth mentioning is the fact that HMD will rename the feature phone to differentiate it from the original. It's not yet confirmed, but sources familiar with HMD plans claim the phone might be launched on the market as Nokia A10.
The upcoming feature phone will be released in several colors, including Black, Red, and Yellow, but details about it price are still a mystery (and, frankly, a bit too early to talk about).