Nokia 3310 (2017) hands-on preview: Is it worthy of the legendary name?
19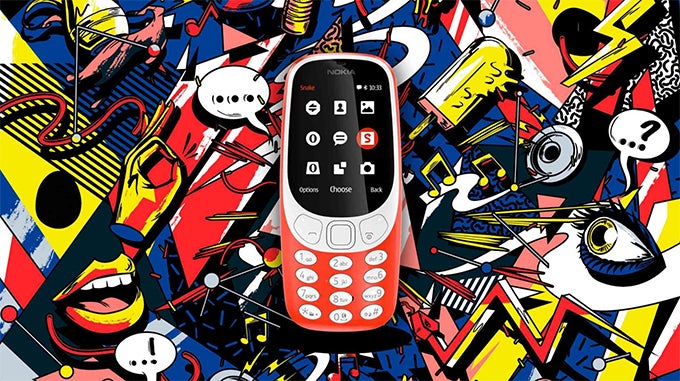 Originally introduced way back in September of 2000, the Nokia 3310 has since sold a mind-boggling 126 million units, and cemented itself in the hearts of many fans as the "best phone ever". Thanks to its amazing durability, stellar battery life, customizable design, and, of course, the legendary Snake II, the Nokia 3310 has gained a cult following like no other phone before or since.
Really, we can't stress enough how much of a big deal the 3310 was for mobile phones back in the year 2000. It may seem funny to some of our younger readers, but at launch, the 3310 offered many rarely seen features, such as a calculator, a stopwatch, reminders, and SMS text messages three times the then-current standard – a staggering 459 characters!
The Nokia 3310 is a legend that will forever remain in our collective memory as one of the best phones ever. In fact, if anyone had asked us a couple of months ago whether we would like a new 3310, a successor to the legend, we would have answered negatively, for no device — past, present or future — could ever do these four digits justice. Alas, no one asked us, and HDM Global is now bringing back the 3310 from a long and well-deserved retirement.
Enter...
Nokia 3310
Yes, it isn't the
NEW
Nokia 3310, or the
2017
Nokia 3310, it's just… Nokia 3310. So, apart from bearing the legendary name of the original, what does this new phone have to offer?
Design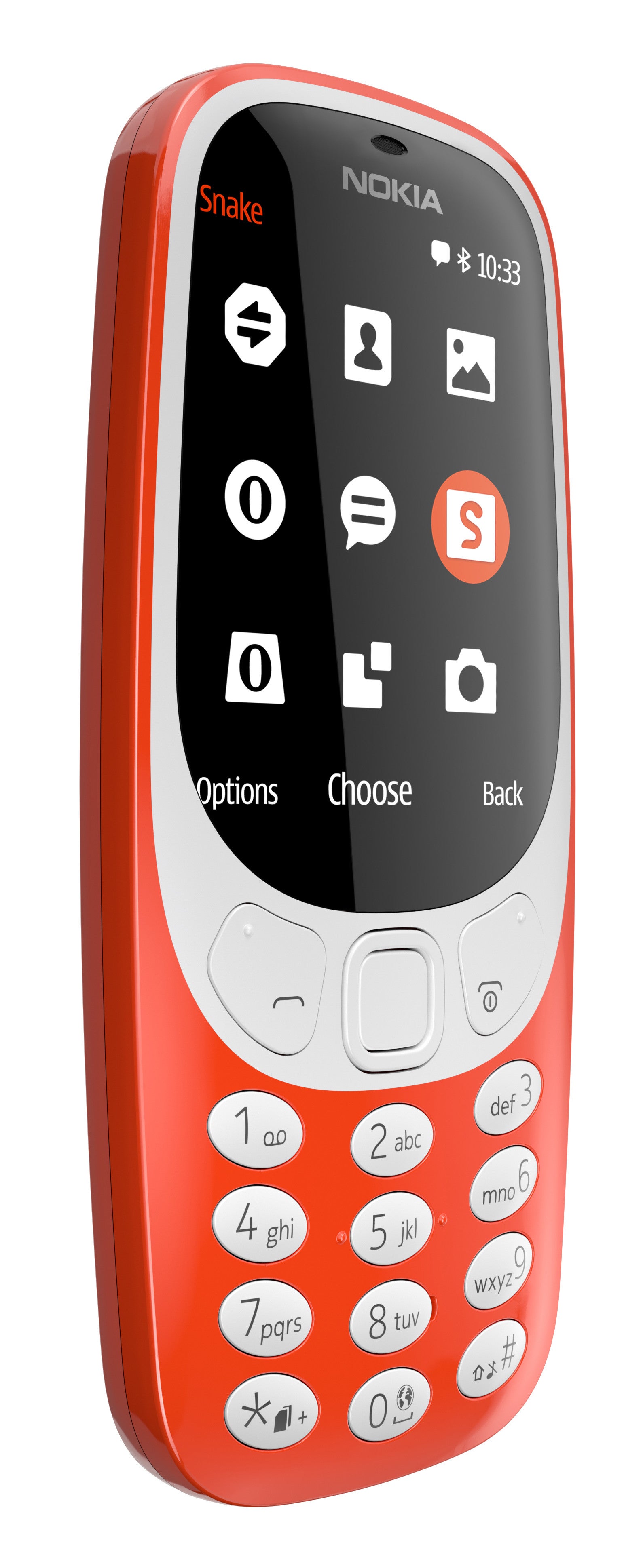 The new 3310 is decidedly thinner than the original
At first glance, the new Nokia 3310 looks similar to its predecessor – it retains the iconic oval outline of its older brother, has a similar whitish border around the screen, and its keypad is almost a carbon copy of the old one in terms of shape and ergonomics. However, when held, the new Nokia 3310 reveals itself as decidedly lighter and a lot thinner than the original. It also doesn't feel anywhere nearly as sturdy as its venerable predecessor.
Although we're not doubting that the new Nokia 3310 would be able to survive its fare share of drops, it comes off as a bit hollow and a tad too plasticky.
The new Nokia 3310 ditches the bidirectional navigation button of the original, in favor of the four-directional "square" button we've seen on Nokia feature phones over the better part of the last decade. It's neither very comfortable to use, nor is it very precise. As far as the keypad goes, it is somewhat on the soft side, with some, but not great, feedback when typing.
As we said in the beginning, the original Nokia 3310 was famous for its swappable
Xpress-On
front and back covers. Well, there's none of that in the new 3310. Although it comes in a variety of colors (red, yellow, blue, and gray), the new Nokia offer nothing in the way of customization, with only its back cover being removable for providing access to the battery.
Software & interface
The user interface of the new Nokia 3310 bares no resemblance to that of the original, which is something that didn't surprise us one bit. The original 3310's horizontally scrolling menu has been substituted by a cookie-cutter Series 30 interface with a 3 x 3 icon grid.
As far as the pre-installed software goes, you have everything you'd expect from a phone like that, including a rudimentary web browser and an app store, though their functionality is severely limited by some of the phone's technical shortcomings that we will be getting into in a moment.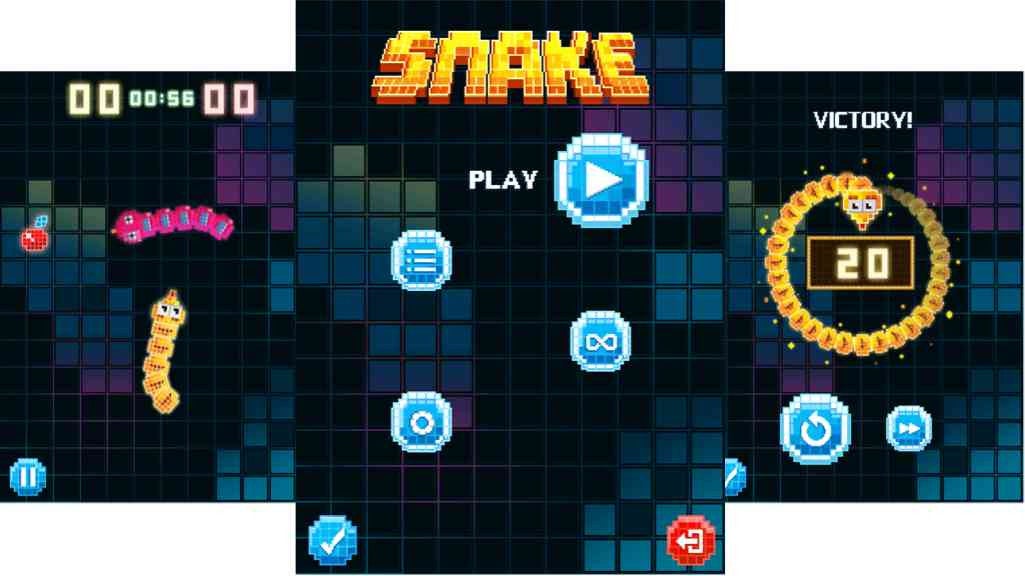 That's right folks, Snake is back! But it's quite different from the original
The new Nokia 3310 comes with only one game pre-loaded, and yes, it is Snake, but it isn't the original. It is a colorful 2D re-imagining of Snake II, developed by Gameloft, that is also more forgiving and smoother to control than the original. Unfortunately, none of the other classic 3310 games have made the transition, meaning that you won't be blasting aliens in Space Impact or playing Bantumi on the new 3310.
On the upside, the phone comes with a lot of classic Nokia ringtones pre-loaded. All of them are polyphonic, which can either be considered an advantage or a disadvantage, depending on your point of view (and the thickness of your nostalgia goggles). There are no twangy, ear-piercing, monophonic ringtones like the ones you would find on an original 3310.
Hardware, camera and other features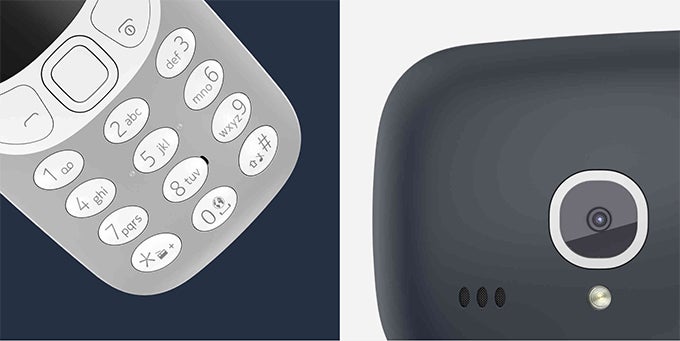 Battery
The new Nokia 3310 has a 1200 mAh battery, which may not sound like a lot, but it's actually capable of providing around 22 hours of talk time and a staggering 30 days of stand-by. To put things into perspective, that's about twice as much as the original 3310 on both counts! That's perfect for a phone that's likely to sit in your glove box for prolonged periods of time.
Camera
The new Nokia 3310 has a 2MP primary camera with an LED flash and no selfie camera. The rear-facing shooter can take stills and record video. That's about as much as we can say about it.
Internal storage and playback capabilities
The phone comes equipped with 16 MB of storage, which can thankfully be expanded to 32 GB via the SD card slot. The phone also plays video and MP3 files, and has a 3.5 mm headphone jack. FM radio is a plus.
Conclusion
The new Nokia 3310 has no WiFi, no 3G, no GPS, no front-facing camera, no high-resolution display. It is not a 3310 in the sense that it tries to be groundbreaking and revolutionary like the original, it is a 3310 just because HMD Global says so. It doesn't do for the mobile world of today what the original did 17 years ago, but instead relies on its name to garner attention. The new 3310 is just a regular Nokia feature phone, crammed into a shell that bares merely a passing resemblance to the design of the original 3310. There, we said it.
If you are in the market for a cheap backup phone with amazing battery life, then you should absolutely consider the €49 Nokia 3310. Otherwise, even if you are on a powerful nostalgia trip right now, the new Nokia 3310 is not worthy of your attention, time, and money.