The new iPad Pros: price and release date
36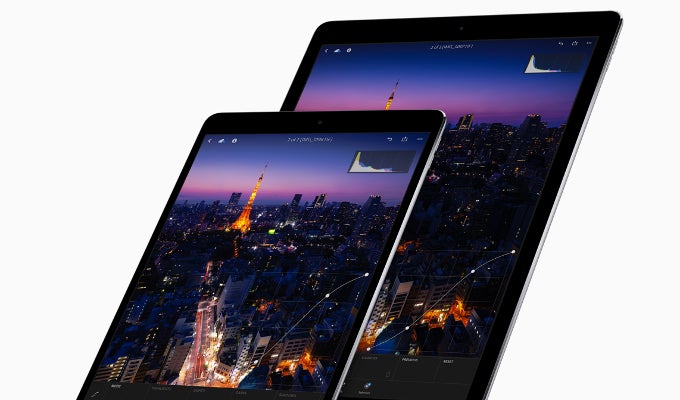 WWDC 2017 is on and Apple's opening keynote is behind us. At it, we were introduced to some really cool software improvements, but Cupertino also announced a few new hardware products. Among them is the refresh of the iPad Pro line!
The new slates come in two form factors — the ginormous, 12.9-inch behemoth makes a return, and a smaller sidekick comes around as well, but this time with a 10.5-inch screen. The two tablets are available for purchase on the Apple website right now and shipping should start within the next 5 business days. So, essentially, you should be able to get one next week.
As for price, the Pro models aren't budging. They are still premium-priced products but — at the very least — the base model starts with a 64 GB storage!
iPad Pro 10.5
iPad Pro 10.5 Cellular
iPad Pro 12.9
iPad Pro 12.9 Cellular
64 GB
256 GB
512 GB
64 GB
256 GB
512 GB
64 GB
256 GB
512 GB
64 GB
256 GB
512 GB
$649
$749
$949
$779
$879
$1,079
$799
$899
$1,099
$929
$1,029
$1,229