Apple iPad Pro 12.9 Review
17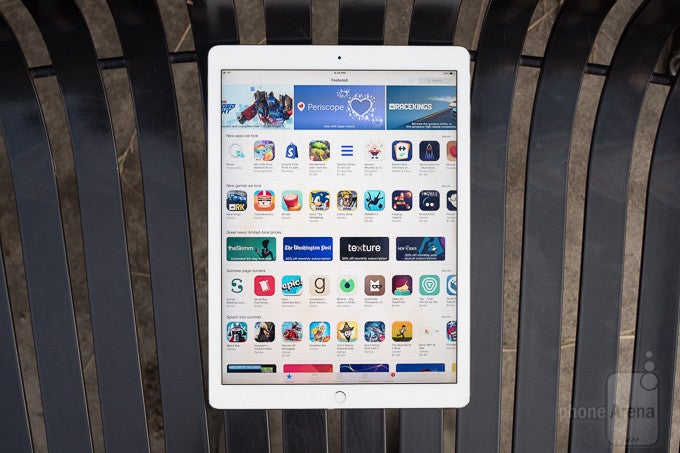 Update

: You can now read our Apple iPad (2018) review!
Introduction
Sometimes "mobile" devices don't seem particularly mobile, and as our drive for more features, better battery life, and bigger screens influences the product offerings of manufacturers, we can easily find ourselves looking at larger and larger products.
But while Android was quick to embrace the blossoming phablet trend, Apple took its time to come around to the idea, and for years the iPhone was a good recommendation for users who wanted a powerful flagship, but not one with a giant screen.
Over the years, though, Apple's warmed to the idea of bigger and bigger screens on its mobile products, and that was made crystal clear back in 2015 as Apple refreshed its tablet lineup with its largest model yet, the
12.9-inch iPad Pro
. Since the introduction of the tablet, we've seen the iPad Pro line return with new size options – and most recently, featuring an all-new 10.5-inch screen – but if you wanted the most room on an iOS device you could find, ready to enjoy your apps in larger-than-life sizes and take full advantage of the tablet's split-screen mode, the 12.9-inch model was your best bet.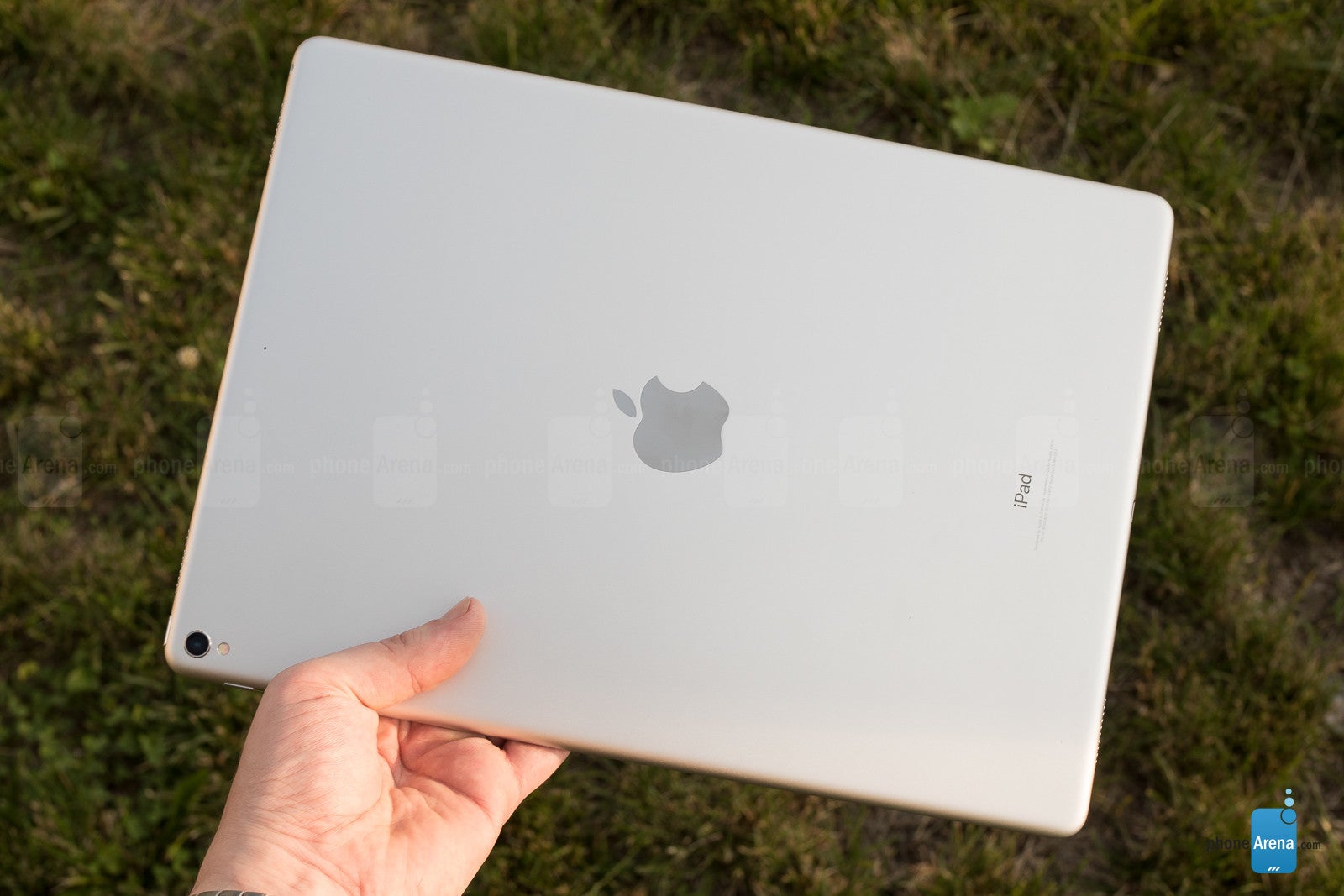 Now it's time for the biggest iPad around to get a much appreciated upgrade, as Apple re-works the 12.9-inch iPad Pro with an updated screen, new processor, more powerful camera, and more. Just what kind of improvement do all these changes add up to? And does Apple make any important sacrifices along the way? You're about to find out, as we take a look at the new 2017 edition of the 12.9-inch iPad Pro.
In the box:
iPad Pro 12.9
Lightning to USB standard-A cable
Wall charger
Quick start guide
Apple decals
Design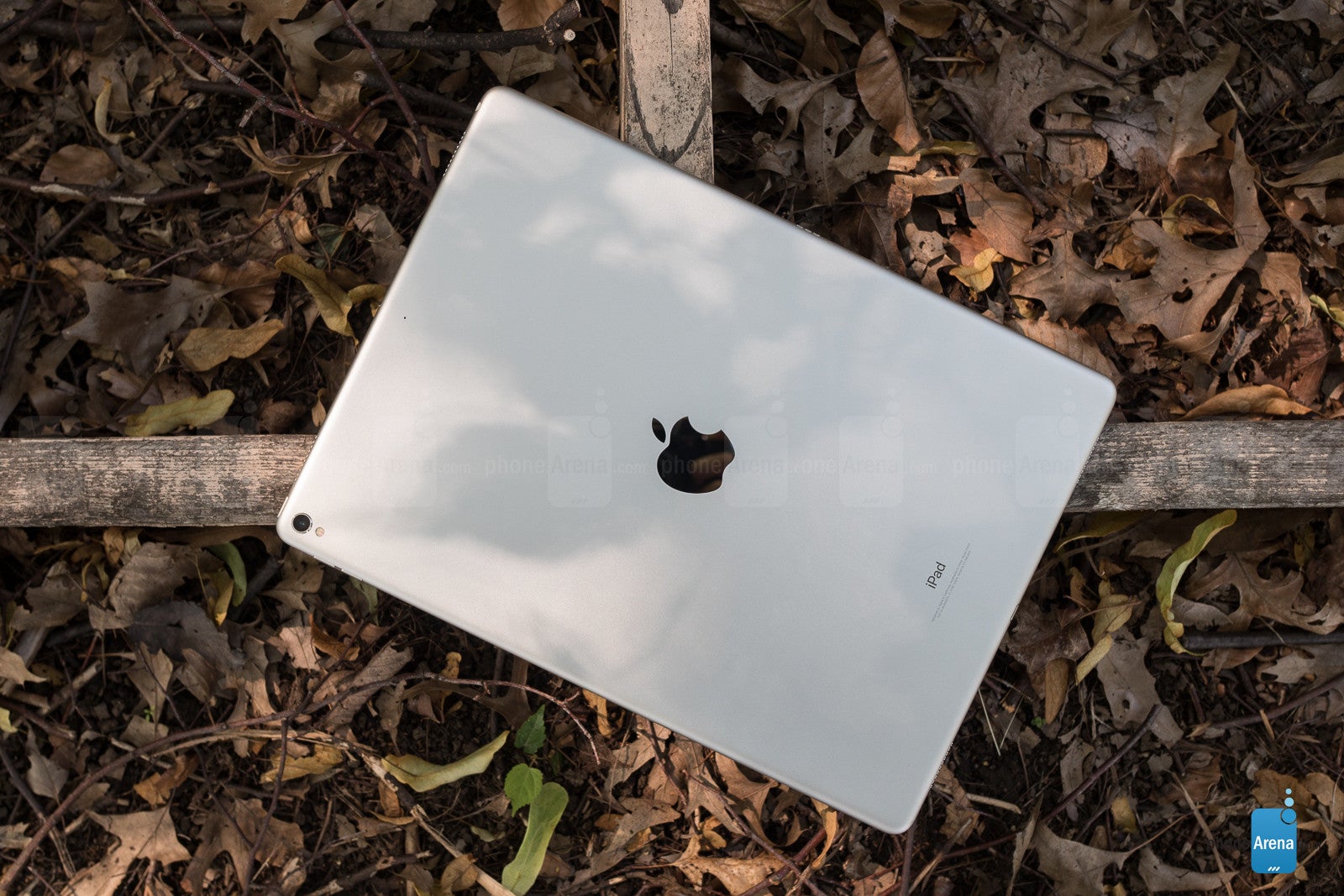 Apple's not a company to approach a new size option for one of its iconic product series lightly, and that's got to be all the more true when it's reaching out into uncharted waters with its largest tablet ever. So when it built the first 12.9-inch iPad Pro, the manufacturer seems to have ensured that it shipped with a design the company really, really likes. Perhaps as a result, the second-gen 12.9-inch iPad Pro leaves the tablet's build largely unchanged.
Compared to the original, we're looking at the same physical dimensions: a body measuring 305.7 by 220.6mm, and coming in at 6.9mm thick. That's slightly thicker than the
10.5-inch iPad Pro
, but only by a fraction of a millimeter.
Despite the outward similarities, Apple has made some internal changes that affect the tablet's overall physicality, and that shows up in the form of reduced weight: about 30 to 35 grams lighter than the first-gen model, depending on whether or nor we're talking about the Wi-Fi-only or cellular equipped edition. Granted, that's only about a five percent reduction, but it does show us that Apple's continuing to fine-tune its manufacturing process, even with aesthetics unchanged.
Apple offers the same sort of color options as it did with the original 12.9-inch iPad Pro. While the smaller iPad Pro hardware has been available in your choice of silver, space gray, gold, and rose gold, the 12.9-inch models – this new one included – only extend those options to include the first three, with no rose gold available.
Display
Bright and beautiful, but is it maybe TOO big to handle?
A new generation for any of Apple's mobile products is going to spell enhanced performance, thanks to the inevitable arrival of the company's latest A-series processors. But let's just pretend that's not the case for a moment. And since we just saw that the shape and size of the new 12.9-inch iPad Pro is essentially the same as we got the first time around, what else about this tablet represents a step forward from the first-gen model? Look no further than that big, expansive screen.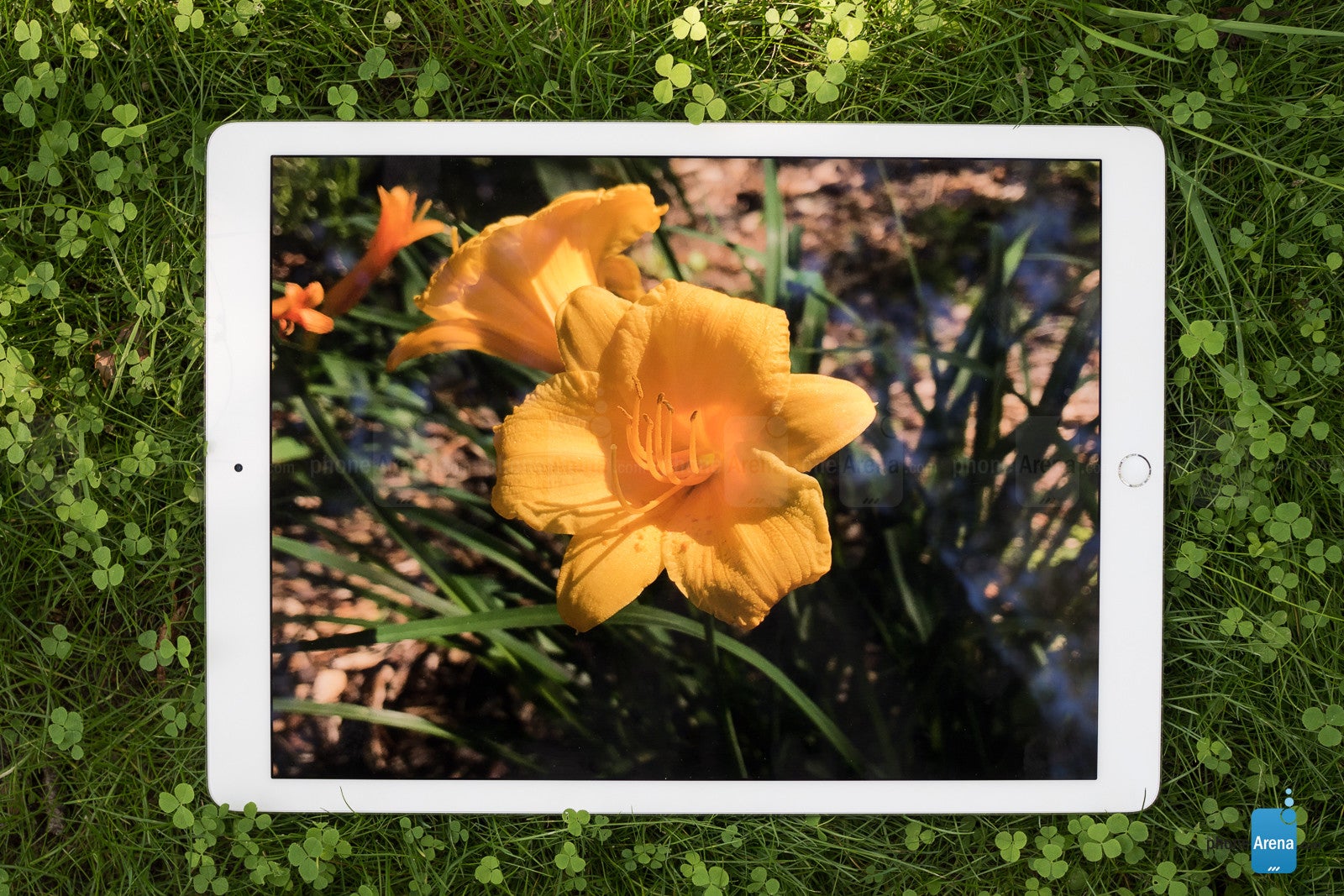 The 12.9-inch screen returns with the same 2048 x 2732 resolution it introduced back in 2015. And while that's obviously both bigger and higher-res than the display on the 10.5-inch model, both panels end up delivering precisely the same pixel density – so images should look just as sharp and detailed on either.
But we're here to talk about improvements, and both this and the new 10.5-inch iPad Pro feature screens employing what Apple's calling ProMotion, a technology that allows the screens on these devices to achieve refresh rates as high as 120Hz, for silky-smooth animation.
That sounds really good, but don't expect it to change every aspect of your iPad user experience. For while the screen's now capable of such high-refresh-rate feats, your actual ability to see them is going to pop up a little less frequently. For one, don't expect to see the sort of motion interpolation you get on some 120Hz television sets; videos are going to look just like they always did. And with many apps, too, you're probably going to see great frame rates as a result of the upgraded GPU, but don't hold your breath for something game-changing here.
Instead, expect more interface-driven improvements like smooth scrolling between screens. And while this review is focusing specifically on the new iPad Pro, and not accessories like the Apple Pencil, that higher refresh-rate should spell more natural-feeling input for users who do take advantage of such hardware.
We have to commend Apple for delivering one of the better-balanced screens we've seen in several months, with approaching spot-on color accuracy. The 10.5-inch iPad Pro fares slightly better, but the screen here is still far better than on most devices. The tablet also has one hell of a bright display, with output coming in brighter than many smartphones, and even brighter than the 10.5-inch model. Sadly, the very brightest output is reserved for the iPad's auto-brightness mode, but this is still easily brighter than tablets like the
iPad Air 2
or
iPad Mini 4
.
Display measurements and quality