Apple iPad Pro 10.5 Review
65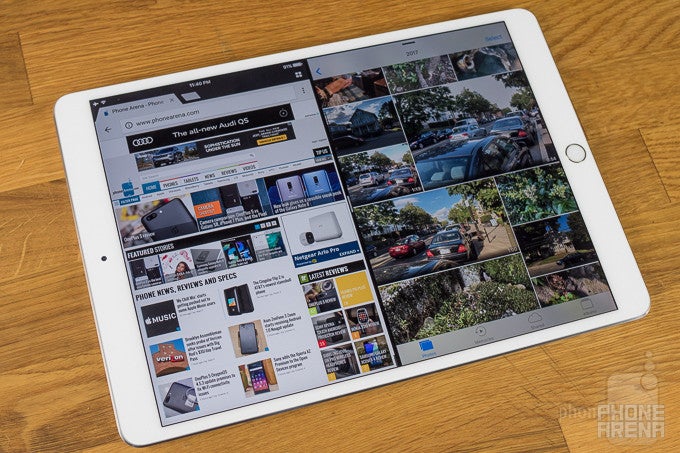 Update

: You can now read our Apple iPad (2018) review!
Introduction
More than most tech companies out there, Apple is a manufacturer that really gets set in its ways: no doubt after a long period of careful consideration, Apple tends to decide, "this is how we're going to do things," and keeps on doing that same thing, over and over, for years and years.
That's especially true when it comes to the form factor of its mobile iOS devices, and something as simple as trying out a new screen size can feel like the biggest ask in the world when we're talking about Apple. And certainly when we're looking at Apple's tablets, there's ample evidence for the company really getting locked in to particular shapes and sizes.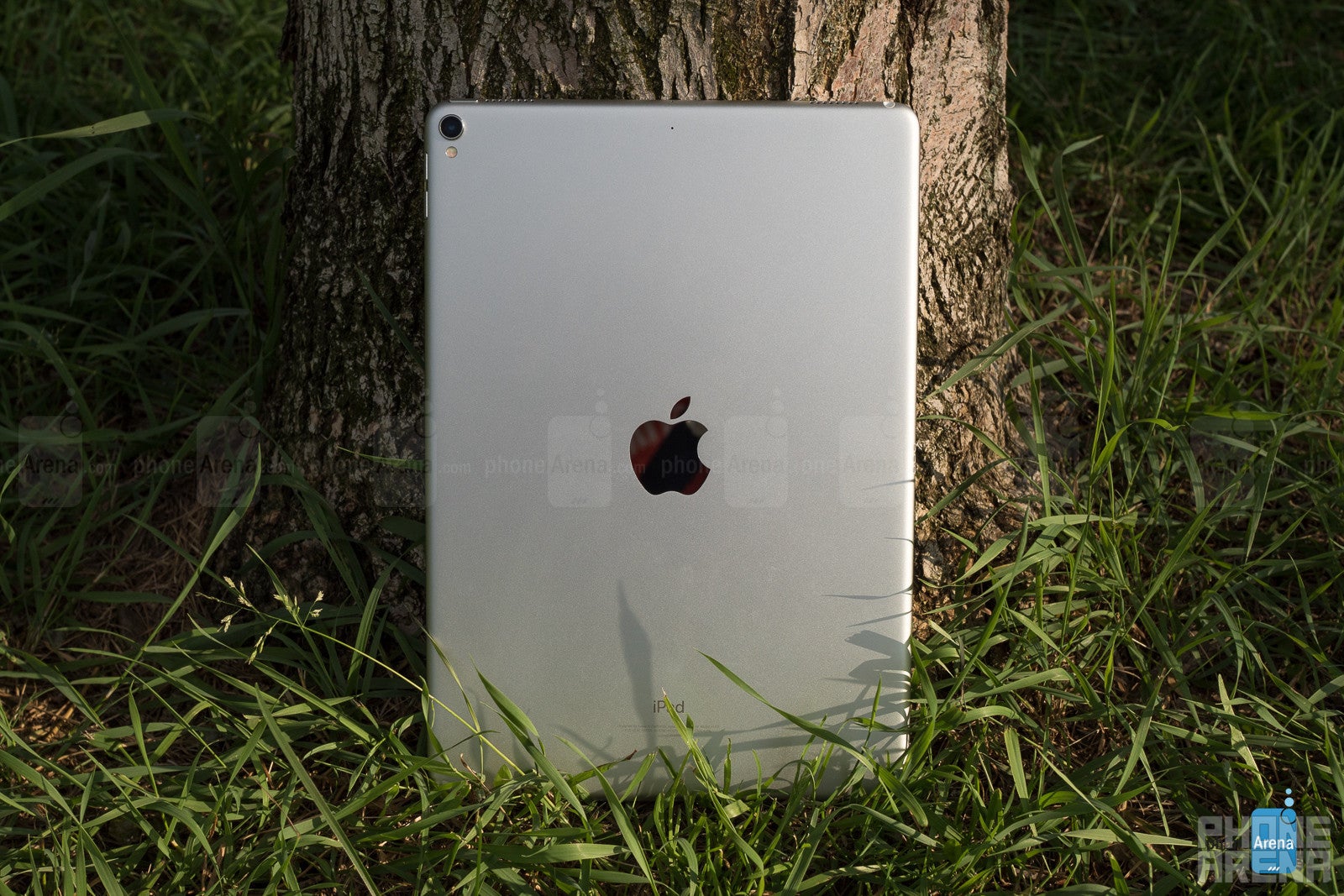 Ever since the
iPad
was introduced all the way back in 2010, the tablet's featured a 9.7-inch display in iteration after iteration. And from the moment the iPad mini launched in 2012, it's represented a 7.9-inch option.
For years, that was all we had, until Apple unveiled the
iPad Pro
in 2015, with its big 12.9-inch display. Since then, we've also seen that Pro designation come to 9.7-inch iPads, but now we're finally ready for something new, and Apple's giving us just that as it begins sales of its first new iPad size in years, the 10.5-inch iPad Pro.
With this new screen size, is the
10.5-inch iPad Pro
a good trade-off between the portability of the now-discontinued 9.7-inch iPad Pro and the sheer bulk of the 12.9-inch headlining model? Let's take a look.
In the box:
iPad Pro 10.5
Lightning to USB standard-A cable
Wall charger
Quick start guide
Apple decals
Design
A bigger screen doesn't mean an uncomfortably larger tablet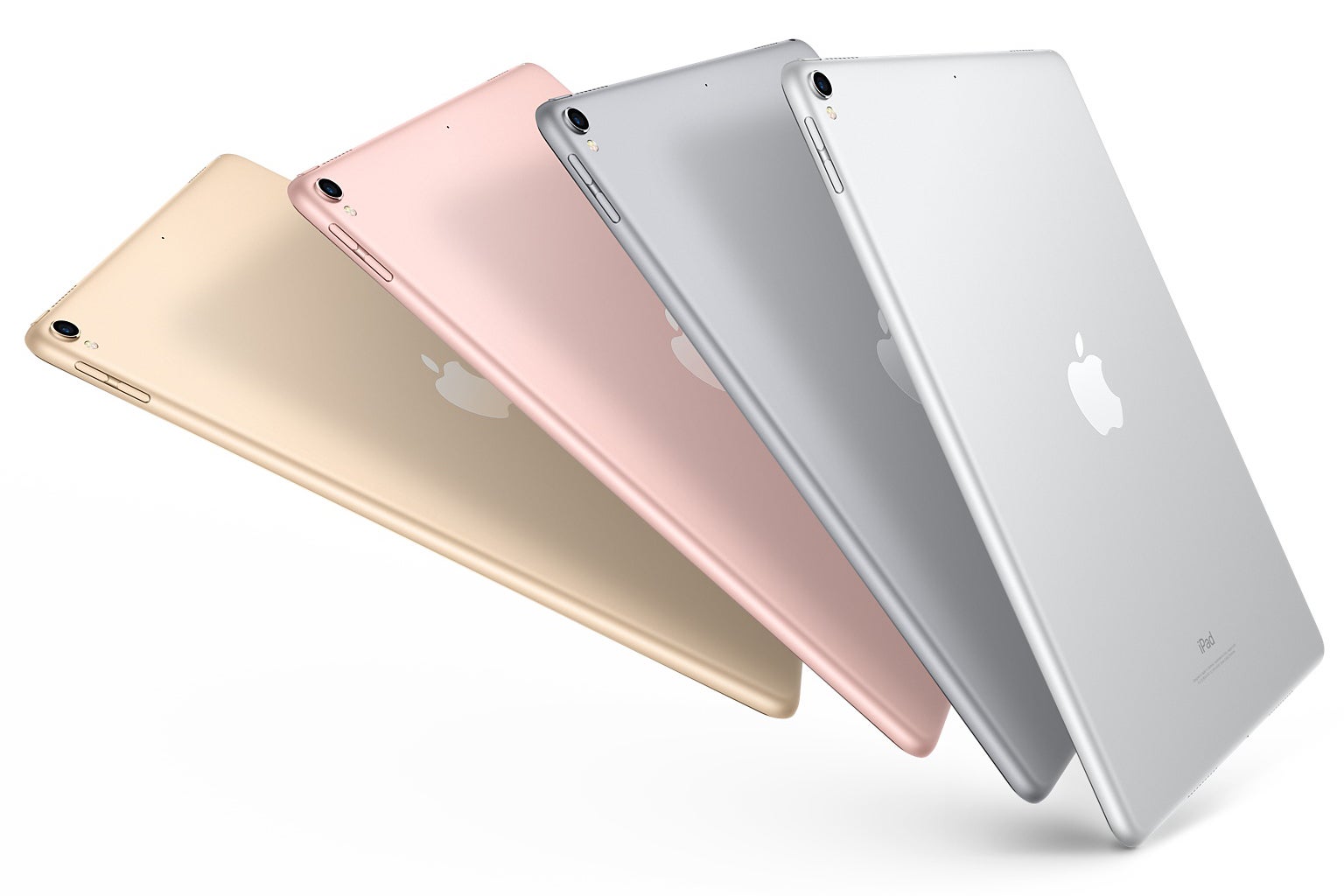 While the screen size of this new iPad Pro option may be a first for Apple, the company's hardly going back to the drawing board for the tablet's design. Instead, what we get with the iPad Pro 10.5 is a scaled-up version of the old 9.7-inch iPad Pro.
Compared to that existing model, the 10.5-incher doesn't feel significantly bigger. It's just 10mm taller than the 9.7-inch model, and less than 5mm wider. And while both generations of the 12.9-inch iPad Pro measure 6.9mm thick, this tablet sticks with the very same 6.1mm thickness we saw on the 9.7-inch tablet.
One factor that helps Apple keep sizes down here is a slightly smaller bezel than we saw with the 9.7-inch model, such that a larger screen doesn't translate linearly into a larger tablet face.
Apple offers the same sort of color options as it did with the 9.7-inch iPad Pro. While all iPad Pro hardware has been available in your choice of silver, space gray, and gold, the 9.7-inch model also offered a rose-gold choice – and that option's back for this tablet.
Display
Apple's perfectionism shines with an exceptionally well-executed screen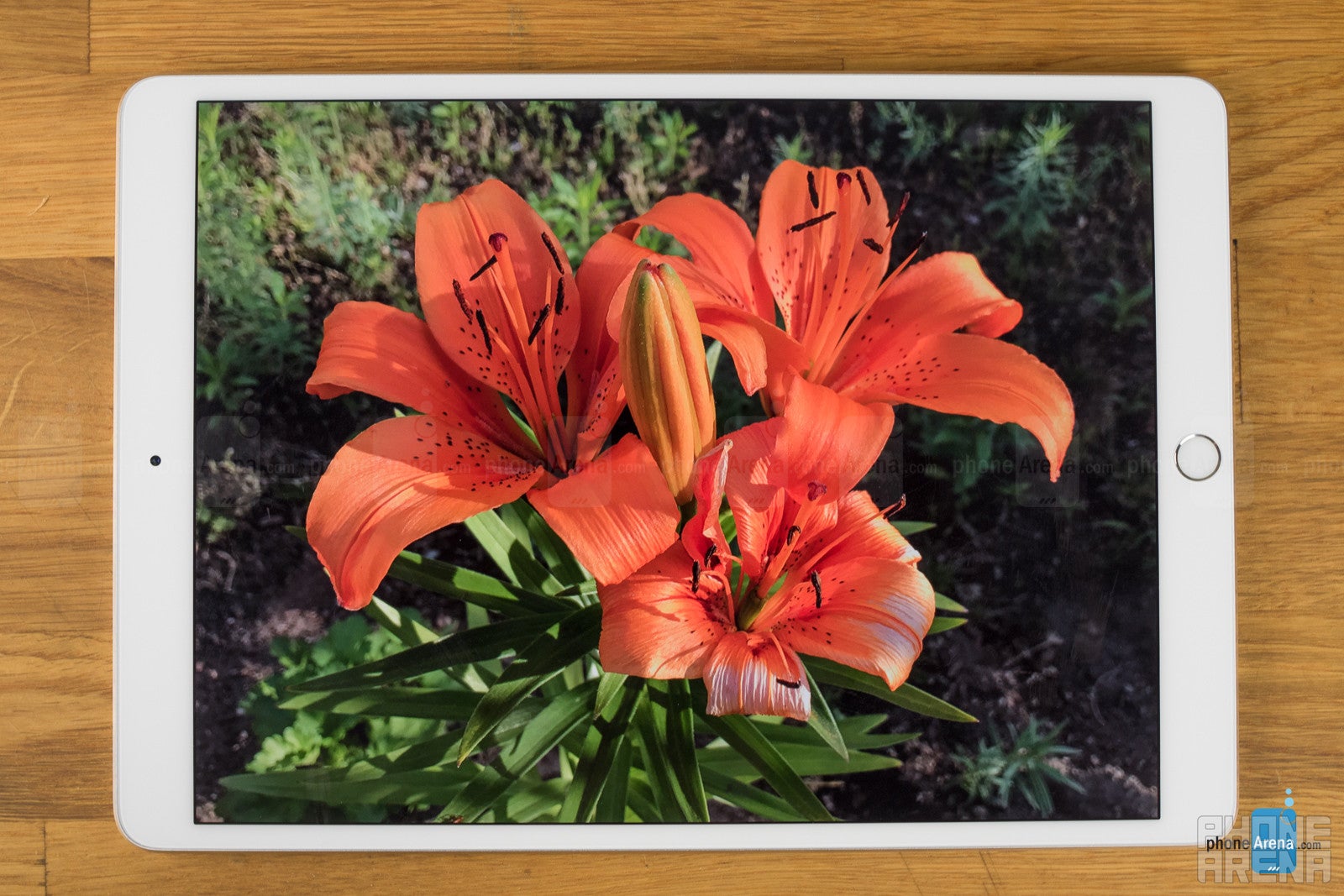 Let's pretend for a moment that this isn't the first 10.5-inch iPad, and so we're not super-interested in the tablet just because of the new size it represents for Apple. And while we always love a mobile device featuring the latest and greatest processing tech, let's choose to ignore that this iPad Pro is running Apple's latest silicon.
With those two big hooks out of the way, why else should you care about this iPad? One big reason: the tablet's display.
Both this and the new 12.9-inch iPad Pro feature what Apple's calling ProMotion, a technology that allows the screens on these devices to achieve refresh rates as high as 120Hz, for silky-smooth animation.
That sounds really good, but don't expect it to change every aspect of your iPad user experience. For while the screen's now capable of such high-refresh-rate feats, your actual ability to see them is going to pop up a little less frequently. For one, don't expect to see the sort of motion interpolation you get on some 120Hz television sets; videos are going to look just like they always did. And with many apps, too, you're probably going to see great frame rates as a result of the upgraded GPU, but don't hold your breath for something game-changing here.
Instead, expect more interface-driven improvements like smooth scrolling between screens. And while this review is focusing specifically on the new iPad Pro, and not accessories like the Apple Pencil, that higher refresh-rate should spell more natural-feeling input for users who do take advantage of such hardware.
We have to commend Apple for delivering one of the best-balanced screens we've seen in several months, with near spot-on color accuracy. The tablet also has one hell of a bright display, with output coming in brighter than many smartphones. Sadly, the very brightest output is reserved for the iPad's auto-brightness mode, but this is still easily brighter than models like the iPad Air 2 or iPad Mini 4.
Display measurements and quality
Recommended Stories