The Sony Xperia XZs is announced: what does Xperia Premium's little brother bring to the table?
2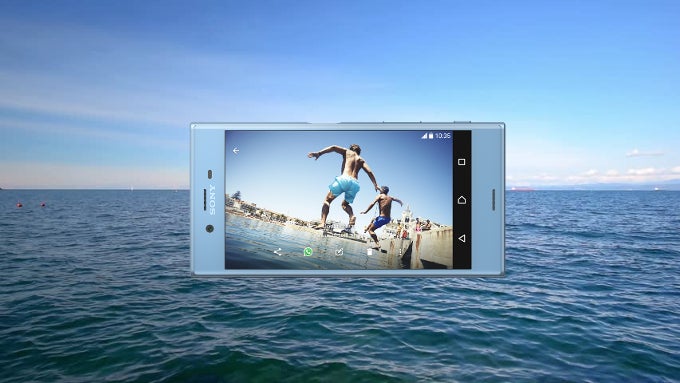 At this year's MWC, Sony delighted its fans with a deluge of new handsets. The company's presentation revealed four new smartphones, the "jewel of the crown" being Sony's latest flagship - the Xperia XZ Premium. However, this wasn't the only high-end handset that Sony announced, as the Japanese company also unveiled a more compact version of the Premium - the
Xperia XZs
.
So, could the XZs become a bestseller, or will it just be another semi-popular Sony phone in the oversaturated mobile market? Time will tell, but for starters, let's take a look at how it fares on paper.
Here's a quick look at the specs highlights for the Sony Xperia XZs:
Sony Xperia XZs
Platform
Android 7 Nougat
Dimensions
146 x 72 x 8.1 mm, 161g weight
Display
5.2" Full HD (1080 x 1920)
Performance
Qualcomm Snapdragon 820
RAM
4 GB
Cameras
Main: 19MP, 1/ 2.3" Exmor RS, 960fps slow motion video capture, Anti-distortion shutter, 4K video recording

Front: 13MP 1/3.06" Exmor RS, 22mm wide angle lens
Battery
2900 mAh
Storage
32/64GB + microSD support
Design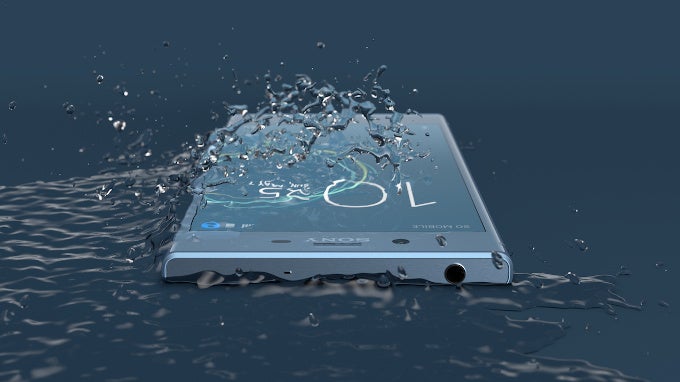 At a first glance, the Xperia XZs might give you a strong feeling of deja vu, as it looks almost exactly like the Xperia XZ from 2016. You do get some cool new colors: Sony has opted to offer the phone in three color variations - Ice Blue, Warm Silver, and Black.
Water proof for those cocktail parties by the pool
In terms of size, the XZs has very minimal side bezels, so it's fairly narrow and comfortable to handle with a single hand. The exact dimensions are 146 x 72 x 8.1 mm, and the phone weighs 161g. In fact, these are the exact measurements of the Sony Xperia XZ, and the similarities between the two don't stop there.
Sony has pushed its "unified design concept" into 2017, resulting in a flat rectangular phone with sharp curves. As with last year's model, the top and bottom bezel that surround the screen are quite large, so both phones are tall.
Performance and cameras
Other characteristics that one can find both on the XZ and XZs are the Snapdragon 820 chipset, a battery capacity of 2,900 mAh, and a 13 MP front camera. If that wasn't enough, the two devices are absolutely equal in terms of size!
And yes, Snapdragon 820 is a bit of puzzling decision for a phone of this price and breed. It's not even the later and better Snapdragon 821, and it's a far cry from the newest and most powerful Snapdragon 835.
Super slooooow mooooo
However, the Xperia XZs does come with several improvements over last year's flagship. The most notable enhancements include 4 GB of RAM, dual SIM support, and the inclusion of Sony's new 19 MP camera sensor which can shoot videos in super slow motion (960 fps). This sounds really cool on paper: everything looks better in slow motion, and this new camera gives you the possibility to shoot the slowest of them all. We don't yet know what will the quality and resolution of those super slow videos be like, but we are excited to see.
Expectations, price and release date
You can expect the Sony Xperia XZs to hit the shelves on April 5, 2017 at the price of $699.99.
The phone is not likely to be sold on the major U.S. carriers, but Sony has previously sold its phones on Amazon and other stores, where you can buy the phone for its full retail price.
Recommended Stories