Sony Xperia XZ Premium vs Huawei P10 Plus vs LG G6: three-way specs comparison showdown of MWC's finest
23

LG G6 vs Huawei P10 vs Sony Xperia XZ Premium, left to right
MWC has indeed cemented its reputation as the world's largest and most important exhibition for the mobile industry. While Samsung's decision to delay the unveiling of its Galaxy S8 was regrettable, the other big Android phone makers stepped up and displayed some truly remarkable handsets.
LG, Sony and Huawei have all thrown the proverbial gauntlet down at the show with the announcements of their 2017 flagship models - the LG G6, Sony Xperia XZ Premium and Huawei P10 Plus. Each of these smartphones has its strong sides and appeal, so we can't help but wonder which one of them will prove to be the most popular choice among consumers.
As we're not too good with tarot cards or crystal balls, we'll let time take its course and reveal the true victor, but until then, there's no harm in making an educated guess at which one is better based on specs.
We'll start off by highlighting the trio's most important characteristics, and then review and compare them in each important area. Let's dig in!
Sony Xperia XZ Premium vs Huawei P10 Plus vs LG G6
Sony Xperia XZ Premium
Huawei P10 Plus
LG G6
Platform
Android 7 Nougat
Android 7 Nougat Emotion UI
Android 7 Nougat
Dimensions
156 x 77 x 7.9 mm
195 g weight
153.5 x 74.2 x 6.98 mm 165 g weight
148.9 x 71.9 x 7.9 mm
163 g weight
Display
5.5" 4K
(2160 x 3840)
5.5" QuadHD
(1440 x 2560)
5.7" QuadHD+
(1440 x 2880)
Processor, RAM
Qualcomm
Snapdragon 835
4 GB RAM
HiSilicon Kirin 960
6 GB RAM
Qualcomm
Snapdragon 821
4 GB RAM
Storage
64 GB + microSD support
128 GB + microSD support
32 GB + microSD support
Cameras
Main: 19 MP F/2.0, 960fps slow motion video capture, Anti-distortion shutter, 4K video

Front: 13MP F/2.0
Main: Dual-camera (12 + 20 MP) F/1.8, OIS, 4K video

Front: 8MP F/1.9
Main: Dual-camera (13 + 13 MP) F/1.8, OIS, 4K video

Front: 5 MP F/2.2
Battery
3230 mAh
non-removable
3750 mAh
non-removable
3300 mAh
non-removable
Special features
IP 68 water resistance Dual SIM support
Dual SIM support
IP 68 water resistance
Design: Each manufacturer follows its own philosophy, but which flagship looks the best?

Huawei's P10 line features a plethora of color options
When it comes to design, the three devices pretty much march to the beat of their own drum. As they say, "beauty is in the eyes of the beholder", so each one of these layouts will have its fans and critics. However, there is a noticeable difference as to how much the look of these flagships has evolved compared to their predecessors.
Apart from the larger display, if you put last year's Xperia XZ and the new Xperia XZ Premium side by side, you won't find too many observable changes. Yes, we do think that the Xperia "unified design concept" is quite stylish, but Sony is basically trying to swim against the current with the large bezels that you will find on its new handsets. The XZ Premium is also the biggest and heaviest phone of the trio, which might be a major drawback for some users.
On the other side of the spectrum we have the LG G6. LG's 2016 modular gamble didn't pay off, which is why its new flagship skips on modules entirely. Better yet, the G6 is now water resistant and is constructed to withstand abuse. It carries a chassis made out of premium glass and metal materials, and although it sports a big 5.7" screen, the display's unique aspect ratio and the almost non-existent bezels that encompass it make the G6 the most compact phone of the bunch.
Finally, there is the Huawei P10 Plus. Much like its P9 predecessor, Huawei's latest high-end smartphone is built out of aluminum with a bit of glass on the back panel for added pizzazz. The handset's shape and lines resemble those of an iPhone, but this year, the Chinese manufacturer aims to stand out from the crowd with the introduction of a big set of color variations.
The new phone comes in eight colors, and two of these have been devised in collaboration with the Pantone Color Institute - Dazzling Blue has a soft matte finish and a gently textured surface, while Greenery's is a bright, acid-green shade that is quite spectacular. Huawei acknowledges that these hues won't be for everyone, but the huge selection that is offered to customers is very much appreciated.
Display: Sony's 4K display looks superior on paper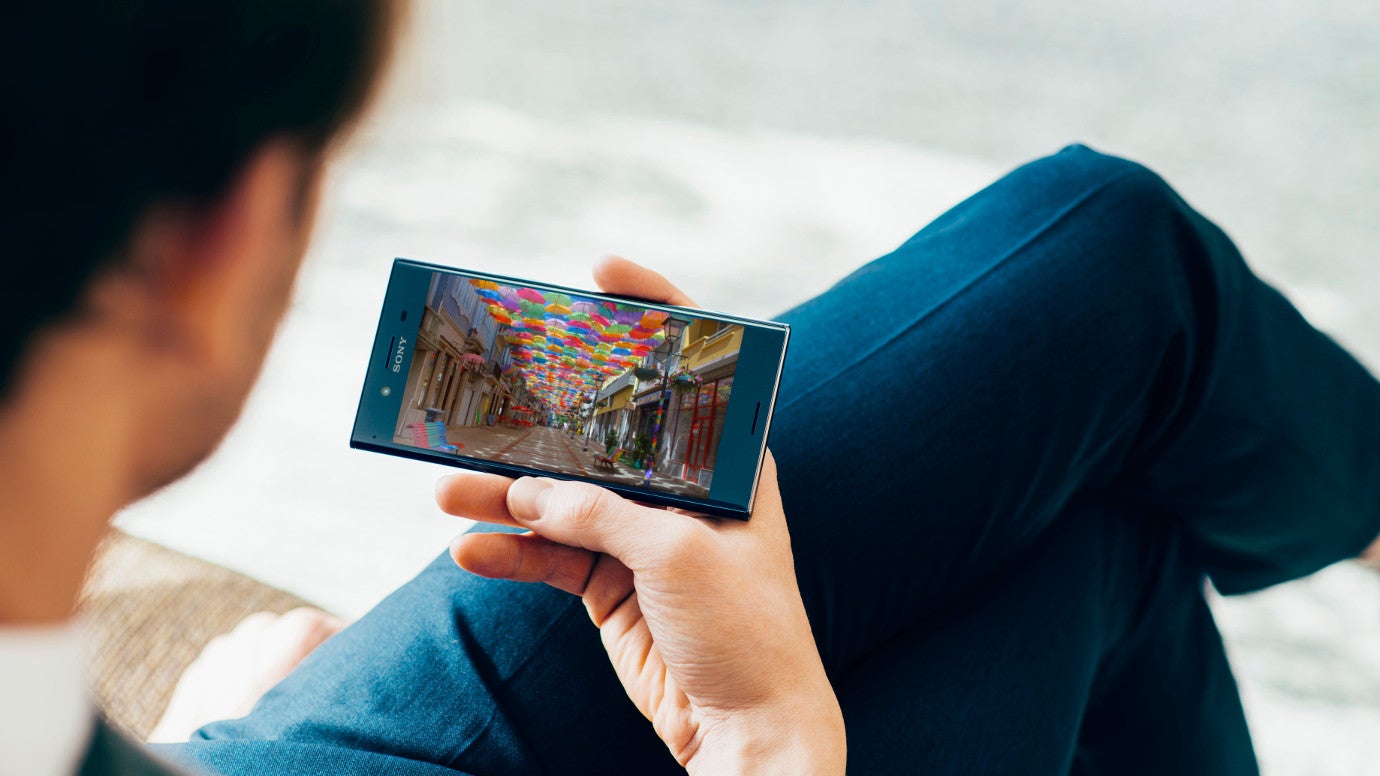 Sony goes 4K all the way
If you've taken a look at the display section of the specs chart, you'll see that one contender clearly stands out. Sony is bringing out the big guns in this area, as the Xperia XZ Premium features a stunning 4K resolution screen with a pixel density of 801 ppi. Combine that with the powerful Snapdragon 835 chipset and it's not hard to see that, on paper, Sony blows the competition out of the water in terms of resolution. This, however, will be best seen if you use the phone for virtual reality, while in regular use, you'd need to stare at your phone from unnaturally close to actually perceive the improvement that comes with a 4K screen of such a tiny size.
We can't say which of the display panels will impress us the most before we actually get to test them out, as Huawei and LG also go well beyond Full HD. The P10 Plus sports a "modest" 2K 5.5-inch screen, while the G6 comes with a 5.7" IPS LCD panel that has an interesting QuadHD+ (2880 x 1440) resolution due to its unusual 18:9 (or 2:1) width-to-height ratio.
Performance: The latest silicon from Qualcomm vs Huawei's own in-house SoC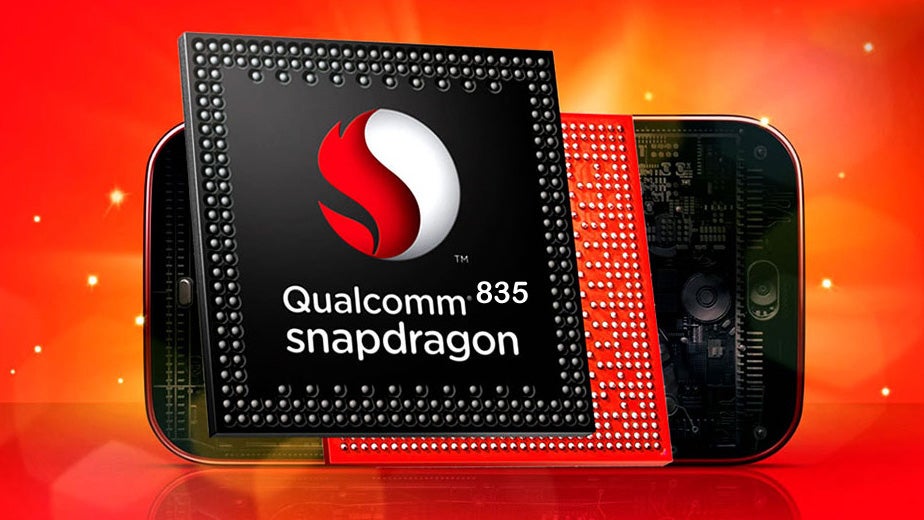 The Xperia XZ Premium will be the first Snapdragon 835-powered smartphone
This is another department where hypothetically the Sony Xperia XZ Premium should have the upper hand. It is the first commercially available phone to host the most powerful silicon from Qualcomm to date - the Snapdragon 835. The 64-bit chipset's eight Kryo cores should provide enough power for even the most demanding apps and games. Additionally, you get 4 GB of RAM, 64 GB internal storage + MicroSD support and a 3,230 mAh battery with Sony's latest flagship. Some have expressed concerns that this power pack might be drained quickly by the 4K screen on the handset, but Sony's good track record with battery optimization and the power-efficient Snapdragon 835 should balance things out.
The other performance heavyweight here is the Huawei P10 Plus. Huawei produces its own processors, and the company has equipped its leading smartphone with its latest Kirin 960 SoC. It features an octa-core CPU (clocked to max. 2.3GHz frequency), and the Mali-G71 GPU. The processor has a disadvantage over the Snapdragon 835 in that it's produced on an older, 16nm process, whereas Qualcomm's chipset is made at 10nm. Due to this, the processor will consume more power, but the Chinese manufacturer is taking care of that by putting in a hefty 3750 mAh battery on board. As for system memory and internal storage, you can get the P10 Plus with 4/6 GB of RAM and either 64 or 128 GB of built-in storage (with the option to add more via microSD).
The obvious underdog in terms of performance is the LG G6. This year, LG will try to beat the competition by launching its flagship earlier. Thus, the firm has opted to equip the G6 with the older Snapdragon 821, rather than waiting for a sufficient number of SD 835 units to be produced. As a result, the device comes equipped with a quad-core processor and 4 GB of RAM, which should be more than enough for most consumers, but may displease some power users. Another disappointment here is the fact that the G6 will ship to most markets with 32 GB internal storage (excluding some Asian countries).
Ultimately, real-life will tell us how these specs translate in the actual usage, but so far, this is what we have.
Cameras: Each company is betting on different equipment and features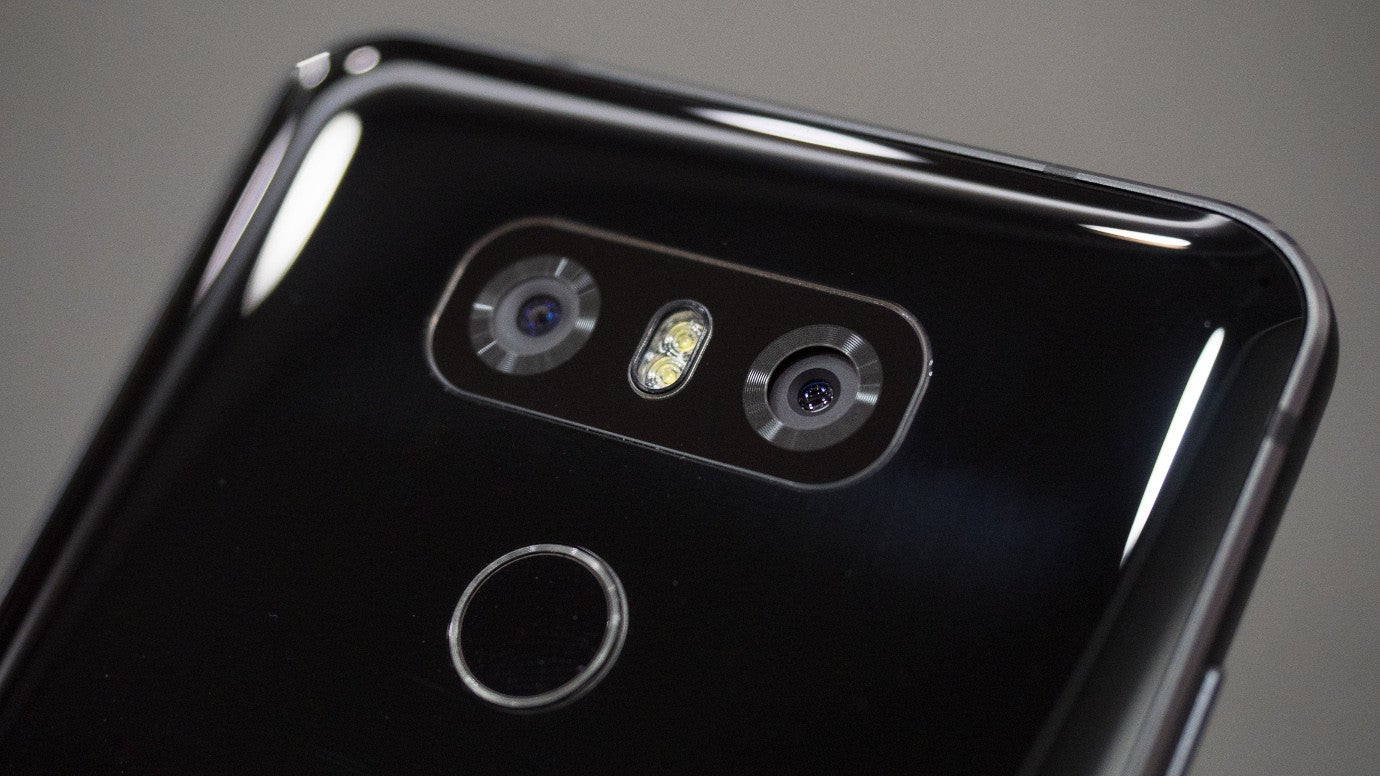 The two 13 MP sensors on the back of the LG G6 simulate the human field of view
In their efforts to allure customers, each of these manufacturers is betting on different camera features. So, what makes each setup stand out?
Huawei is famous for putting photography as a huge selling point of its P line, and this tradition continues with its latest flagship. The dual camera arrangement on the back of the P10 Plus features two Leica lenses - a 20 MP monochrome sensor for optimal light sensitivity, and a 12 MP full-color sensor with optical stabilization. This may already sound impressive, but the software on the device has even more potential. Huawei has developed a new and improved Portrait mode which adds blurred backgrounds to pictures that will make people stand out. Another remarkable feature of the P10 Plus is that this time, Huawei has also included an 8 MP Leica sensor up front.
LG follows the same dual-camera path, though the difference here is that rather than employing different sensors, the company has chosen to equip the G6 with two identical 13 MP ones instead. This translates to a wide, 125-degree angle similar to the human field of view. However, if you don't like the results from this feature, LG is giving you the option of turning it off. The sensor up front also uses a wide-angle lens (100 degrees), but is otherwise mediocre with its 5 MP.
As for the XZ Premium, you will find a single 19 MP main camera, measuring at 1/2.3" that should perform well in low-light conditions. Sony's history with dedicated camera software is a bit shaky, so we're not really sure how it will perform. The remarkable part here is that this new sensor can shoot videos at super slow-motion (960 fps), which sounds really entertaining. As for the selfie cam, Sony follows the standard Xperia protocol - 13 megapixels, with an aperture size of F/2.0.
Price and expectations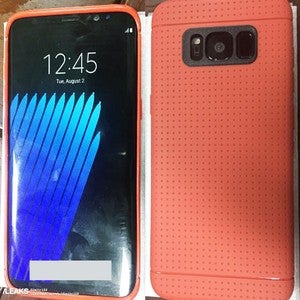 The three flagships look amazing, but can they oust Samsung from the top spot?
So, MWC's high-end hard hitters all look really promising, but which Android flagship will become the most popular? That's a really hard prediction to make, as they are all very impressive. Needless to say, the Galaxy S8 might eat their dinner when it eventually hits the shelves, but this year, most of us can agree that Samsung is facing strong competition.
Coming back to these three jewels, we suspect that the LG G6 might be crowned champion this time around due to its early and broad availability. Its global launch is set for March 10(first week of April for the US) and it is reported that it will cost about $700. Yes, it doesn't sport any truly groundbreaking features, but the G6 looks like a sturdy and reliable high-end smartphone with a few extra bells and whistles.
Meanwhile, the P10 Plus is guaranteed to sell well in Europe and Asia, but its a real shame that it won't be coming to the Unites States. Every year Huawei's phones get better and better, so this unusual absence from one of the biggest markets on the planet will hopefully disappear soon. You'll be able to grab the 64 GB storage + 4 GB RAM version of the P10 Plus for €700, while the variant with 128 GB storage + 6GB RAM will be up for €800 when the device premieres in March.
As for Sony, this year's Xperia XZ Premium looks absolutely fantastic. Its 4K display, powerful processor, and super slow-motion video capabilities are bound to attract attention, so we're really excited to see how this phone will be received. Sony has not unveiled an official price for the device, but considering that the smaller XZs will cost around $699, expect a price tag of at least $799 for the XZ Premium. You can expect the phone in Q2 2017, but it is advisable for Sony to release it earlier than the Galaxy 8.