"The L is for Later": Android L not a priority for CyanogenMod just yet
34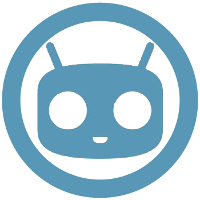 The team behind CyanogenMod just announced that no version of the most popular custom ROM will see any of the features that
Android L
has in tow until Google releases a final and stable build of the latter. Cyanogen released a roadmap about the future development of their custom firmware and it reveals that Android L is being regarded as a
"secondary"
priority right now. Instead of trying to woo the numerous fans of the firmware with a rushed and flawed preliminary release of CM 12, which will be the CyanogenMod version of Android L, the top priority ahead of the developer will be the further polishment of CM 11 M8 (Android 4.4.4 KitKat), which will be released in two days' time, on July 4.
The reason for this is pretty straightforward and rational – the current state of affairs suggests that the source code of the final Android L release will be much different from the one in the already-available Android L preview. While said changes could be either minor or significant, the developer does not intend to waste precious time and try to implement the
mouth-watering features of the upcoming Android update
in CyanogenMod just yet.
"Now, just because we aren't switching gears to CM12 right away doesn't mean we won't be checking out the code release from today. This opportunity gives us the ability to cost out the level of effort for each CM feature, identify gaps in "L" and possible solutions for them, figure out what CM features can go, and run preliminary assessments on how badly device support will break,"
the CM team stated.
We can't fight with the sound logic behind this reasoning, but in the end, it comes to you, regular Android users! Would you rather wait for a stable CM 12 build or demand the CyanogenMod-flavoured Android L goodies as soon as possible, even with an abundant set of bugs and flaws on board?
source:
CyanogenMod
via
Android Authority