Android L: all the new features
28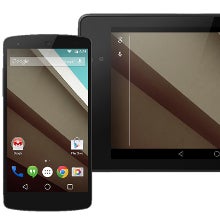 It's been less than eight months
since the last major Android version was announced
, under the inconspicuous name KitKat, and the for the first time then Google partnered with a confectionary giant, of all things, for the marketing purposes. Today marked the arrival of the Android 4.4 KitKat's successor, dubbed Android... L. That's right, regardless of the blank associations that come to mind when one hears the new naming scheme, L might be considered as one of the most visibly significant updates in Android's history.
We got a thoroughly revamped interface with the fashionable "flat", but colorful demeanor that many Android manufacturers, like Samsung and LG, adopted for their respective TouchWiz and Optimus overlays. In addition, Google finally overhauled the aging notification system, which looked pale and barren in stock Android, when compared to Samsung's, LG's, or third party efforts you can find in the Play Store. The multitasking options also got a boost with a Google Now-style card system, and there are plenty of other changes to Android under the hood, like the 64-bit compiler and the Project Volta battery life enhancer, so let's dig in, and round up all the novelties for you. The
Nexus 5
and
Nexus 7
Android L SDK is rolling out tomorrow, when we'll know more about the subtle changes that weren't mentioned, and update accordingly.