The App Store, Apple Music and Pay are now a $6 billion business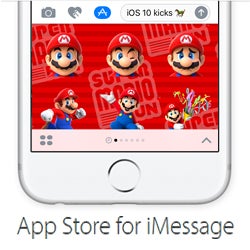 The biggest news buried in Apple's
latest quarterly earnings
is not that it earned $9 billion in net income, or that it beat analysts' expectations for iPhone sold, but rather the revenue from its service businesses. These include the App Store, Apple Music, iCloud, iTunes, Apple Pay transaction fees, and so on. All these earned Apple no less than $6.325 billion, which is a 20% increase compared to the same period last year.
Given the higher gross margin that these platforms command, we'd wager to bet that the services business is now responsible for at least a quarter of Apple's profits, as the user base for its platforms grows with each new iPhone or iPad customer. China alone might have generated $1.7 billion in App Store purchases, tip analysts, while Tim Cook mentioned that Apple Pay transactions have grown five times year-on-year.
That's a big deal for future earnings, and shows that even if the iPhone market peaks at some point, like what it is supposedly doing now, before the "revolutionary"
iPhone 8
hits the shelves, Apple will still have its hefty service revenue to fall back on comfortably.