Team Coco app now available at Google Play Store for your Android phone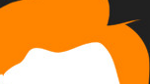 Are you a big Conan O'Brien fan? Then you are certainly going to want to install the
Team Coco app
on your Android handset or tablet from the Google Play Store. You've seen us pass along some hilarious videos made by Team Coco and here is your chance to carry some video clips with you. Excerpts from the show include great celebrity guests, sketches and musical highlights. You can even view full episodes. Hit the sync feature to see exclusive content and conversations sent in real-time while the show is on the air.
Other information includes upcoming guests and celebrities due to appear in future episodes along with the musical guests. The big news with the app now is that the Android version had only supported tablets until now. Now that the Team Coco Android app supports
both phones and tablets
, it finally catches up with the iOS version of the app which has been available for both the Apple iPhone and Apple iPad.
At first, the Google Play Store closed the app-gap sharply with the Apple App Store in terms of the sheer number of apps. Now comes the next wave with Android apps catching up to iOS apps in
terms of functionality
. We see that with the Team Coco app which now supports Android phones rather than just tablets, and with the updated Android version of the CNN app which
now includes the live CNN feed
that Apple iPhone users have enjoyed for some time.
source:
TeamCoco
via
AndroidCentral