CNN's Android app now includes live streaming of the network, "This is CNN" greeting
4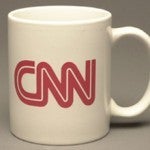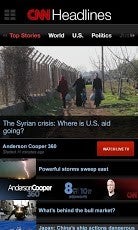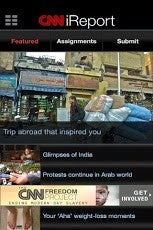 For years, Android users had no official CNN app while those using iOS had a very nice app that kept them in the know. Finally, when
CNN decided to launch an Android app
, it was nowhere near as chock full of features as the one in the Apple App Store. For example, those with the Apple iPhone could view
live, streaming video
of the actual CNN broadcast. Where were all of these functions for Android, those using Google's open source mobile OS wanted to know.
The good news is that for those of you Android handset users with the CNN app on your device, there is an update waiting for you that brings live streaming video from CNN
to your phone
at last. We happened to test it out and it was a clear as could be. If you're a news junkie, getting to watch CNN live on your Android smartphone is nirvana.
And there is more! When you load the app, you get to here the iconic voice of
Darth Vader
James Earl Jones saying, "This is CNN," which you can disable, although we would see no reason why you would want to. If you already have the CNN app installed, head over to Google Play for the update which must be done manually. Otherwise, you can just install the app on your Android phone now.
source: GooglePlay via
Engadget