T-Mobile to expand 4G network in an effort to increase usage
4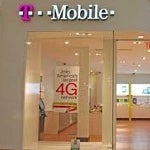 T-Mobile made an announcement at the CES 2012 in Las Vegas about how the nation's fourth largest carrier plans on
increasing adoption of its 4G network
. To do that, the carrier produced a laundry list of things that it will do to try to expand usage of its 4G network. T-Mobile plans on expanding what is already "
America's Largest 4G Network
" to reach more customers. It also plans on changing rate plans to make 4G more affordable, and will add new 4G enabled devices to its lineup. All of these changes are designed to capture more 4G users.
T-Mobile recently
doubled the speed of its 4G network
in 12 markets to 42Mbps. The faster HSPA+42 pipeline is now available to 184 million Americans in 175 markets. The carrier's HSPA+21 network reaches 217 markets and 200 million people. But what good is speed without some sexy phones to use? T-Mobile addressed that with
the introduction of the Samsung Galaxy S Blaze 4G
and Wednesday's
launch of the Nokia Lumia 710
. T-Mobile is also giving away more than $150 in apps, contents and services to first time smartphone users purchasing a data plan. Speaking of apps,
T-
Mobile has seen the adoption of its premium T-Mobile TV service increase over 700%
with customers using tablets

twice as likely to upgrade

from the free to paid service.
As we reported earlier, T-Mobile is also
adding new messaging functionality to its Bobsled service
. If it seems like T-Mobile is trying to repair its image following the failed purchase of the mobile operator by AT&T, the carrier really just wants you to know that it is
alive and well
. And as part of the consolation prize for letting AT&T slink away, T-Mobile received a large package of AWS mobile spectrum in 128 Cellular Market Areas (CMAs), including 12 of the top 20 markets. This will have to pass regulatory approval, of course. But confidence is high.
Neville Ray, chief technology officer of T-Mobile USA said, "
Our 4G network is better than ever heading into 2012. HSPA+ will continue to deliver a competitive mobile broadband experience for our customers in the coming years as we evaluate our options for continued investment and evolution of our 4G network

."
T-Mobile's goal was laid out perfectly and succinctly by Brad Duea, senior vice president of T-Mobile USA who said, "
Our goal is to deliver amazing 4G experiences at a great price
."
source: T-Mobile