T-Mobile to cover Netflix's price increase for its "Netflix On Us" giveaway
2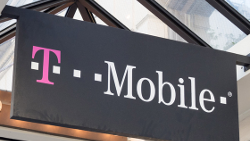 Netflix announced last week that it was going to be raising the price of its standard plan that allows subscribers to use the service on two screens at a time. Starting sometime in November, the price for that tier of service will go up 10% from $9.99 a month to $10.99 a month. This happens to be
the tier of service that T-Mobile is giving away free to subscribers of its T-Mobile One plan
paying for
at least two lines.
Now that Netflix is raising the price for its standard plan by $1 a month, does this mean that you'll have to pay T-Mobile $1 every 30 days to cover the price hike? The answer is a resounding "No!" After all, the Un-carrier is supposed to be curing customer pain points, not creating them.
So if you do qualify for the free "Netflix On Us," you will still be able to binge watch shows like
Wentworth
or
Schitt$ Creek
all on T-Mobile's dime. To reiterate, the Netflix standard plan that T-Mobile covers includes streaming over two screens at one time. If you want to upgrade to a premium Netflix plan, you can pay T-Mobile the $3 difference in price each month to receive 4K streams over as many as four screens at the same time.
source:
BGR