"T-Mobile Unlimited with Netflix On Us" is the next Un-carrier move by the nation's third largest carrier
16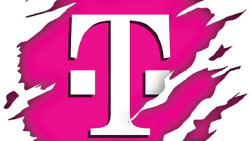 T-Mobile had hinted that
it would be introducing its latest Un-carrier plan on September 6th
. Sure enough, the nation's most innovative wireless operator has once again addressed a pain point and figured out a way for consumers to relieve the pain. This time, the agony comes from carrier bundles. Trying to get consumers to spend extra on mobile bundles explains why Verizon and AT&T have been seeking to buy companies that provide content such as AOL, Yahoo and DirecTV.
Starting on September 12th (hmm, something else is supposed to happen on that date), if you have a T-Mobile One account with two or more lines, you will receive a Netflix Standard 2-screen account. Put away your wallet; this is on T-Mobile and the carrier will save you $9.99 each month. Activate your free Netflix subscription online, in the store, or by making a call to T-Mobile.
Customers on the
Unlimited 55+
or
2 lines for $100
can get Netflix On Us simply by switching to the latest T-Mobile ONE plan. Netflix will be streamed at 480p (DVD quality). The top 3% of data hogs (those using 32GB of data monthly) could find their data speed throttled during periods of heavy traffic. T-Mobile One families who sign up for Netflix On Us will also receive T-Mobile's Family Allowances for free. This allows parents to monitor their children's phone usage including talk time, text messages, download times and the numbers that they are allowed to call.
To celebrate the new Un-carrier move, starting tomorrow at 9am PDT (Noon on the East Coast) T-Mobile is hosting what it calls the Netflix Meme-a-thon. Every hour, T-Mobile's Twitter account (@TMobile) will answer questions with quotes from their favorite Netflix shows, GIFs and memes. Prizes will be given away each hour and include free smartphones (!!!), Netflix and T-Mobile swag including T-Mobile ONEsies and supplies for binging including popcorn and premium headphones. Entries need to include the hashtags #NetflixOnUs and #contest.
Those posting their favorite memes will have a shot at winning an all-expense paid trip to the the premier of Netflix'
Stranger Things
season two! Eleven tickets are being given away and the winners will be announced when the Netflix Meme-a-thon ends at 5:30 p.m. PDT.
"The future of mobile entertainment is not about bolting a satellite dish to the side of your house or resuscitating faded 90s dotcoms. The future is mobile, over-the-top and unlimited. While the carriers spend billions on their franken-strategies to cobble together carrier–cable–content mashups, the Un-carrier just leapfrogged them all by partnering with the best and giving it to customers at no extra charge. Because that's what we always do. Give more to you without asking more from you."-John Legere, president and CEO, T-Mobile
Check out a couple of videos related to the next Un-carrier move by clicking on the video slideshow below. Why is T-Mobile doing this? "Because we can," says T-Mobile CEO John Legere.
source: T-Mobile