T-Mobile forcing older customers to upgrade to new plans
7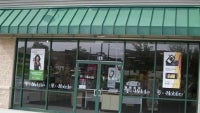 T-Mobile has started informing some of its older customers that they have to switch to one of the carrier's newest plans.The goal is to have all of its customers converted by next year. Because T-Mobile is forcing the issue here, some of its older customers will have the right to leave the carrier without having to pay an Early Termination Fee until February 1st, 2014. A T-Mobile rep says that, "...
we strongly believe that customers will see the benefits of these new plans
."
T-Mobile has led the industry with some innovative new plans. The carrier was the first of the majors to eliminate subsidized equipment pricing, first to offer
multiple equipment upgrades in one year
, and has just announced
free unlimited global data in over 100 countries
. In addition, new customers are no longer required to put down a deposit based on a credit check. While a credit check will still be conducted, it will be used to determine down payment amounts for new phones.
"In line with our larger focus to change industry norms and simplify the wireless experience for customers, we are reducing our total number of rate plans. For the vast majority of customers, their new plan will provide similar or better features at a comparable price. Maintaining thousands of rate plans is the norm in the industry, but it creates unnecessary complexity. Simple is better."
-T-Mobile
A copy of a letter sent by T-Mobile to a current customer shows that the unnamed person is getting switched next month to unlimited talk text and data for $45 a month.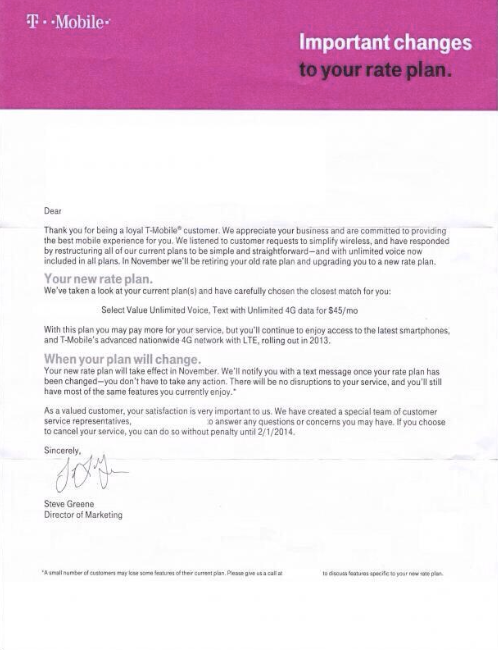 T-Mobile is moving its grandfathered account holders to a new plan
source:
TmoNews